Need Help?
Have a question about our school?
Click here to
Ask AoPS Academy!
Our Team
Our Founders
Richard Rusczyk
Art of Problem Solving was founded by Richard Rusczyk in 2003 to create interactive educational opportunities for avid math students. Richard is the author or a co-author of 7 AoPS textbooks and a past Director of the USA Mathematical Talent Search. He was a participant in National MATHCOUNTS, a three-time participant in the Math Olympiad Summer Program, and a USA Mathematical Olympiad winner (1989). He received the World Federation of National Mathematics Competitions Paul Erdös Award in 2014. He graduated from Princeton University in 1993, and worked as a bond trader for D.E. Shaw & Company for four years. AoPS marks Richard's return to his vocation - educating motivated students.
Glen Dawson
In 2014, Glen founded a learning center in Morrisville, North Carolina, that two years later became the first AoPS Academy campus. Glen served as the National Director of AoPS Academy until his retirement in 2019. He has experience as a college math professor, statistician, and expert SAS programmer. He has been a professional math tutor for many years, and specializes in training academically-advanced and high-performing math students. Glen is a graduate of Duke University and holds a graduate degree in statistics from Boston University.
David Patrick
Dave joined AoPS in 2004. He is the author or a co-author of 4 AoPS textbooks. Dave earned the sole perfect score on the American High School Mathematics Examination (AHSME) in 1988 and was a USA Mathematical Olympiad winner that year. He attended the Research Science Institute (RSI) in 1987, and the Math Olympiad Summer Program in 1988, where he first met fellow student Richard Rusczyk. He also finished in the top 10 on the Putnam exam in 1991. Dave graduated from Carnegie Mellon in 1992 with a BS in Mathematics/Computer Science and an MS in Mathematics. He went on to earn his Ph.D. in mathematics from MIT in 1997. He was an acting Assistant Professor at the University of Washington from 1997 to 2001. Dave is originally from Western New York and is an alumnus of the SUNY Buffalo Gifted Math Program.
Management Staff
Interested in joining our team? Click here to learn more!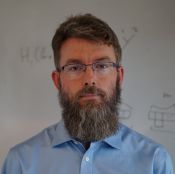 Dr. Jim Conant - Campus Director
Dr. Conant is the Campus Director for AoPS Academy Carmel Valley. He received his BA in mathematics from Rutgers University in 1995, winning the John Bogart prize as the top graduating math major. He earned his PhD, also in mathematics, from the University of California, San Diego in 2000, and became a postdoctoral associate at Cornell for the next 3 years. He has spent most of his career as a tenured professor at the University of Tennessee, where he has won awards for outstanding research. His work has been published in many internationally recognized high profile journals, including Proceedings of the National Academy of Sciences. He has served multiple times on the Problem Writing Committee for the University of Tennessee High School Math Contest and has graded for the USA Mathematical Olympiad. His true passion is teaching and he enjoys the challenge of developing problem-solving skills in the next generations of young minds.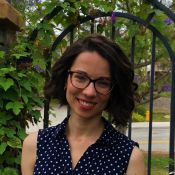 Elizabeth Sweetman - Associate Director
Elizabeth is an Associate Director at AoPS Academy Carmel Valley. She holds an MA in English from the University of Oxford and a BA in English and French from the University of Virginia. Elizabeth is also a certified English language teacher and has taught language and literature from 3rd grade to university-level. She has lived and worked in six countries, including as an EU-funded Marie Curie Research Fellow at the Universities of Muenster and Oxford, conducting literary research in diaspora studies. A published scholar, Elizabeth has also presented her research at more than 10 international conferences. When she is not teaching or writing, Elizabeth works as a cross-cultural facilitator with a higher education non-profit that works with refugees.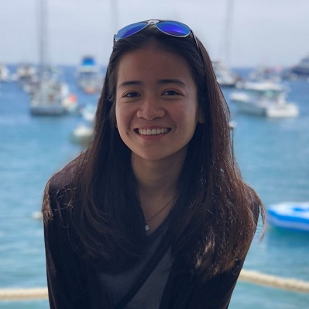 Ivy Lapacik - Associate Director
Ivy is an Associate Director at AoPS Academy Carmel Valley. She first joined the team in 2017 as a math instructor. Ivy holds an MS in computational science, an MEd in secondary mathematics education, and a BS in mathematics with departmental honors from University of California, San Diego. While pursuing her M.Ed., Ivy was recognized as one of the Robert Noyce Teacher Scholars. While teaching mathematics at AoPS Academy, Ivy especially enjoys building meaningful and long-lasting relationships with her students and their families. One of her favorite things to do is playing indoor hide-and-seek with her dog, Chance (who is named after probability in mathematics).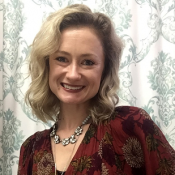 Lindsey Allgood - Associate Director
Lindsey is an Associate Director at AoPS Academy Carmel Valley. Lindsey first joined AoPS in 2020 as a Language Arts teacher before stepping into an Associate Director role. After an early career in journalism and art curation, she discovered her passion for teaching. She taught English Composition and coordinated and tutored in university writing centers, most recently at the University of California, Irvine. Lindsey also taught art and creative writing to youth in community settings and public schools. Lindsey has multiple academic publications and has presented at conferences across the nation on creative approaches to teaching and tutoring writing. She earned her MFA in fine art in 2013 and BA in professional writing in 2009 from the University of Oklahoma, her home state. In her free time, she crafts, plays piano, writes poetry, and practices yoga. Lindsey is a devoted cat mom, too.
Instructors
Interested in joining our team? Click here to learn more!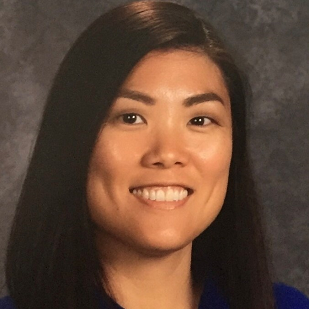 Kristina Alger
Kristina earned her bachelor's degree in Human Development and Family Science from Oregon State University and went on to obtain her master's degree in Educational Leadership from Chaminade University in Honolulu, Hawai'i. She is currently the 4th-grade teacher at a local private school. She loves spending her days with her students, finding them insightful, inquisitive, and hilarious. She is an avid library-goer and loves introducing her students to new books! She has served as a Teacher Liaison at the Diocese of San Diego Office for Schools since 2019. She has had the opportunity to call Oregon, Arizona, Hawai'i (Oahu and Maui), and now California home! She taught English in Seoul, South Korea for three years and has a severe case of wanderlust. One of her favorite moments was bathing an elephant at Elephant Nature Park on her birthday in Chiang Mai, Thailand, where she traveled for three weeks solo. While living abroad, she was also able to visit Malaysia, Okinawa, and Vietnam. She can't wait to travel again! Kristina enjoys new adventures, experiencing new cultures and countries through food (Korean and Thai being her favorite), and a challenging game of Rummikub!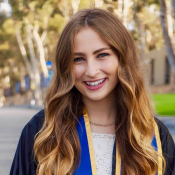 Jessica Allen
Jessica grew up in San Diego and attended Scripps Ranch High. Refusing to leave the beautiful weather, she continued her studies at the University of California, San Diego and earned her BS in Applied Mathematics. She supported herself through college by tutoring students in subjects ranging from algebra to calculus. She strives to inspire student to not only learn how to solve math problems but also understand the reasoning behind them. Her love for mathematics and teaching inspired her to be a professor's assistant; she was responsible for holding weekly discussion sections for lower division math courses. Currently, she is a student herself with aims to earn her master's degree in Data Science by the end of next year. Outside of studying and teaching, she loves to escape the heat by ice skating. She was a figure skating coach for six years and taught groups of 15+ children. A fun fact about her is she LOVES manatees and coffee.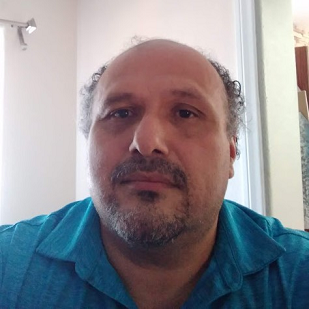 Robert Arreola
Robert is a San Diego native and graduated from Sweetwater High School. He left San Diego to pursue an applied math degree from Harvard College and decided to return to San Diego and become a high school math teacher. He received his teaching credential from San Diego State and taught for 22 years. Having taught everything from basic math to AP Calculus AB and AP Statistics, it was time to change things up. His favorite part about teaching was experiencing the moment when students' eyes lit up from understanding a concept. Aside from teaching math, he enjoys gardening, watching his cacti and succulents grow, and spending time with his dog Lilu.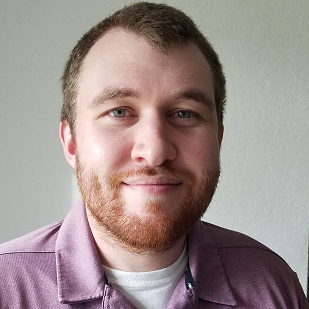 Nathan Butcher
Nathan is originally from Michigan and attended Michigan State University to study physics. He moved to San Diego in 2014 to pursue graduate studies at the University of California, San Diego. While there he found his passion for teaching, so after receiving his master's degree he pursued more opportunities to help students explore physics and mathematics. It is immensely rewarding seeing his students develop intuition and problem solving skills that they can apply both to other academic subjects and in daily life to understand the world around them. Outside of the classroom, Nathan and his fiancée Marisa are avid gecko keepers. They have five geckos and regularly foster small reptiles for a local reptile rescue.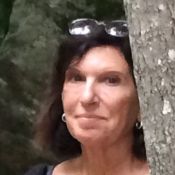 Irene Cullen
Irene holds a BS in psychology and an MEd in instructional leadership, both from National University. Her teaching credentials are in English, social science, and administrative services. She's worked at the Valley Center-Pauma Unified School District for 25 years, having held many different roles during her time there. She has taught English at the elementary-, middle-, and high-school levels, served as the coordinator for the beginning teacher support program and a mentor for beginning teachers, and been a teacher trainer. Irene has also developed materials for the San Diego County Office of Education. Her passions outside the classroom include reading, traveling, and early morning walks with her friends.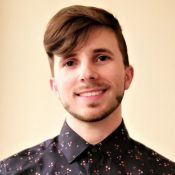 Ethan Alvarée
Ethan has been teaching math since 2013. He earned his B.S. in Mathematics from Michigan State University in 2015 and M.S. in Economics from UC San Diego in 2017. Ethan is writing high school math curricula, a textbook for math undergraduates, and has published research in the Journal of Statistics and Management Systems. In addition to his classes at AoPS Academy Carmel Valley, Ethan also teaches mathematics and computer science at High Bluff Academy in Rancho Santa Fe. Ethan enjoys spending time with his two golden retrievers, Mister Fibonacci and Miss Ada.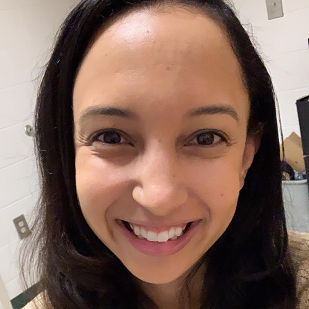 Alyssa Evans
Alyssa grew up in northern California, and migrated to southern California to earn her BA in history at the University of California, Santa Barbara. During her time at UC Santa Barbara she also pursued a minor in education and worked at the university's child care center. Upon graduation Alyssa joined Teach for America and became an English teacher. She has spent the last nine years teaching and coaching new teachers. Alyssa is passionate about helping students find joy and excitement through reading and expressing their voice through their writing. Outside of teaching, Alyssa enjoys taking her two dogs to the park, reading heartwarming books, and going on hikes with her friends and family.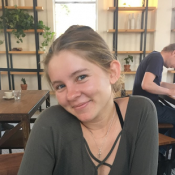 Whitney Featherston
Whitney recently graduated from PLNU where she studied mathematics and computer science; she is continuing her education at PLNU to get her teaching credential, after which she plans to continue teaching in San Diego. She has spent over four years tutoring students of all ages, including refugees who are learning English. Additionally, she had the privilege of working in three different classrooms where she helped kids learn how to read, write, and do math. This past year, she helped develop a four-year curriculum to incorporate ethics into computer science programs across universities. Whitney knew from a young age that she wanted to teach, and working at AoPS is a part of her dreams coming to life! She is passionate about helping all kids realize and rise to their fullest potential.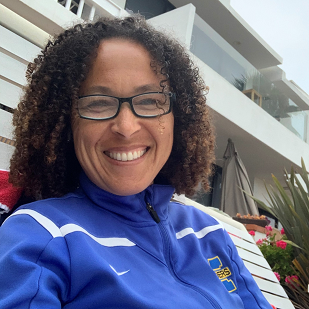 Nina Haynes
Nina earned a BS in Engineering from Harvey Mudd College in 1993 and worked as a civil engineer for 5 years earning her Professional Engineer's license. Unsatisfied in engineering, she found her true calling in teaching mathematics and accepted a position at Mt. Carmel High School in Rancho Penasquitos. She enjoyed teaching all levels of high school including AP Calculus and AP Statistics and then left to raise four children. Nina has been a private math tutor for 6 years and is halfway through a masters program at SDSU in math education. Her favorite part about working with students is filling learning gaps from the past so math can be more rewarding and even fun moving forward. In her spare time, Nina enjoys Disneyland, live music, roller skating, and Mexico.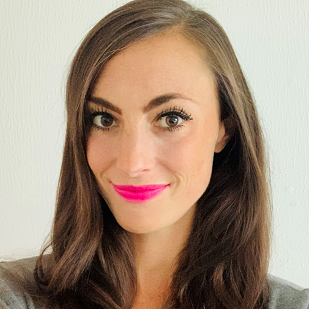 Madelynn Hoard
Originally from Seattle, Madelynn recently relocated to San Diego. She joins the AoPS Academy Carmel Valley team as an experienced college English and English as a foreign language instructor. Prior to teaching in higher education, she taught both middle and high school language arts. Madelynn earned her Master's in Education and Bachelor of Arts in English. With a personal passion for writing, she is working on publishing her first poetry collection. Outside of teaching, she loves running on the beach and spending time with her two cats.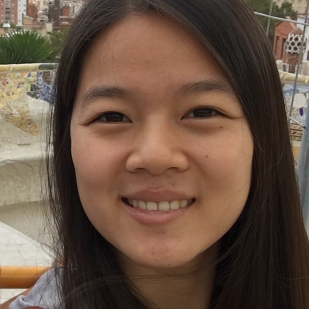 Christina Huynh
Christina moved to San Diego from Los Angeles for college where earned her bachelor's degree in Applied Mathematics with an Educational Studies minor at the University of California, San Diego. Currently, Christina is a graduate student with the University of Wisconsin-Madison where she is pursuing a master's degree in Education Psychology, Learning Analytics. She has a passion for education and enjoys working with students in not only learning how to solve math problems, but to really break down and understand the concepts. Throughout her college career, she has worked with hundreds of college students in understanding math and navigating the university system as a math tutor, supplemental instruction leader, and metacognitive learning strategist. Christina currently works as the Supplemental Instruction Coordinator at the University of California, San Diego where she continues to support students' academic achievement through college. During her free time, Christina enjoys building different lego structures and crafting.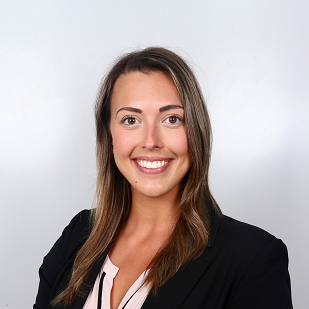 Jenna Hyary
Jenna has always had a passion for education, which led her to earn a BS in Early Childhood Education from Penn State University. During her time at Penn State, Jenna was a member of the women's varsity swimming and diving team. Being a collegiate student-athlete provided many valuable skills that Jenna uses frequently in the classroom. After graduating from Penn State, she earned an MS in Curriculum Development and Instructional Technology from the University at Albany, SUNY. Jenna has almost 5 years of classroom teaching experience at the elementary level. She has taught in Pennsylvania, Ireland, Virgina, and New York. Jenna loves to challenge and engage students in learning, as well as help students develop problem-solving skills. She finds it incredibly rewarding! She also enjoys the connections she forms with her students. Jenna is originally from upstate New York, and is thrilled to be living in sunny San Diego! Outside of teaching at AoPS Academy, Jenna enjoys reading, hiking, yoga, and swimming.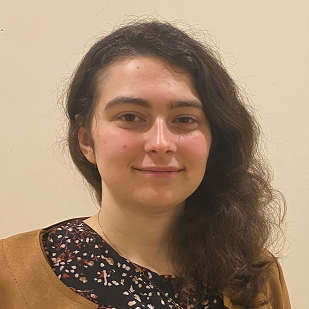 California Kromelow
California earned her BA in Writing and Literature from the College of Creative Studies at the University of California, Santa Barbara. While studying, she practiced teaching at home and abroad. She was a teacher's assistant for undergraduate fiction and non-fiction creative writing workshops, volunteered as a poetry teacher at a local middle school, and as an English teacher in Italy at a public middle school and private international preschool. Always interested in research and honing her craft, she is a proud recipient of her college's summer undergraduate research fellowship and a two-time presenter at her college's Research and Creative Activities Conference. In her free time, California employs her research and creative skills by baking new treats and working towards publishing her novels.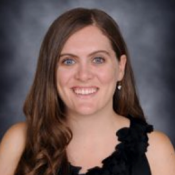 Mary Elizabeth LaCrosse
Mary Elizabeth holds an M.A. in Reading Instruction with an emphasis in Childhood and Adolescent Literacy from Loyola Marymount University and a B.A. in Elementary Education from The Catholic University of America in Washington, D.C. She also holds a California Multiple Subject Teaching Credential. She is the third grade teacher at Good Shepherd Catholic School in Mira Mesa and serves on a team of teacher leaders at the Diocese of San Diego Office for Schools. She loves literacy and is passionate about fostering a love for reading and writing within each of her students! Mary Elizabeth is a native San Diegan and when she is not teaching, she enjoys exploring all that San Diego has to offer, spending time with family and friends, and reading a good book.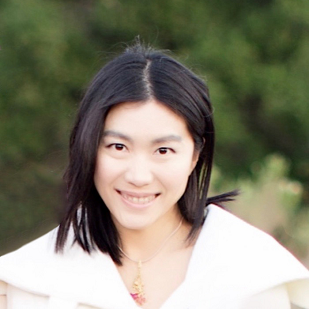 Suet Man Lee
Snow began her teaching career as a ballet instructor at the Jean M Wong School of Ballet in Hong Kong, before earning her undergraduate degree in statistics at Canada's University of Calgary. Before moving to San Diego, she worked as a grade 12 math teacher, preparing students for Alberta's Mathematics Diploma Exam. In 2015, Snow began her tenure as the MATHCOUNTS coach at Carmel Valley Middle School. In 2016–2017, her CVMS team earned first place across the county, the state, and the nation—from San Diego Math Field Day, to Southern California State MATHCOUNTS, 8th Grade Math League, and the Fall Startup Event. Three of her students also achieved perfect scores on the AMC 8. Outside the classroom, Snow loves to make hot pot for her two boys.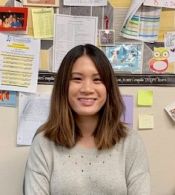 Melissa Rabaya Lim
Melissa has been teaching English for ten years and continues to grow as an instructor with each student she encounters. She earned a BA in English education and a single-subject teaching credential from California State University Long Beach, as well as a Master's in education from Concordia University, Irvine. Melissa has offered creative writing classes for elementary school students and spends the school year teaching at Oceanside's El Camino High School. She is excited to be teaching at AoPS Academy this summer! Outside the classroom, Melissa is working on hiking all five of San Diego's peaks in 2019.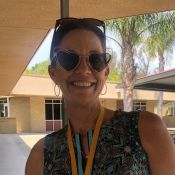 Amie Macbeth
Amie grew up in Santa Ynez, CA and moved to San Diego as an undergrad. She earned her BA in English from San Diego State University and her teaching credential in Colorado where she lived until her first child was born. Amie moved back to San Diego 10 years ago to pursue her love of writing and now holds an MFA in Poetry from SDSU. In her 20 years of education, she has taught special education, college preparation, and everything in between at both middle and high school levels. She has helped develop curriculum so that students of all abilities have the opportunity to learn. She loves education and loves helping students stretch themselves and their thinking. She is currently an Administrator for Poway Unified School District and spends all of her free time watching her daughters play lacrosse on fields all over America.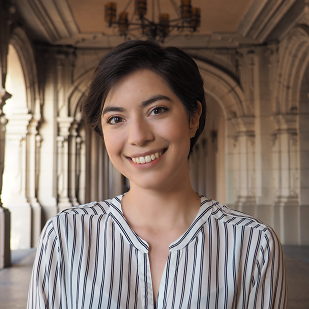 Martha Martinez
Martha's passion for literature was sparked when she was just a young elementary student in Mexico; this passion extended to the English language after she moved to the United States. Years after her arrival, and after much hard work, Martha won several state and national awards in Forensics: Speech and Debate tournaments under the Drama and Poetry categories while also working as a tutor for special needs students in higher education. Martha graduated from the University of California, San Diego with a BA in Communication and is currently training to become a Spanish-English translator. Ultimately, she hopes to bring her passion and skills together as a literary translator. When Martha is not in between book covers or watching movies, you can find her hiking with her partner and her senior Shih Tzu, Mr. Oreo, learning how to play Dungeons & Dragons, tasting San Diego's culinary life, or visiting her family in Mexico.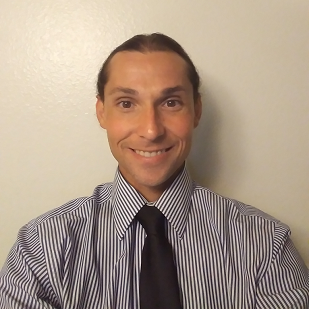 Robert Martinez
Robert holds a BA in literature and writing from the University of California, San Diego, where he created and taught his very own creative writing workshop class for undergraduates. He then forged ahead into the technical writing and the software industry, developing his programming, computer, and ping-pong skills. After almost four years in front of a screen, he turned his love of fitness into an amateur bodybuilding journey, as well as a career as a personal trainer. He also holds an MA in English from San Diego State University (where he taught undergraduate academic writing and served as an editor for the school's student fiction publication) and is pursuing a California teaching credential. He enjoys, reading, writing, music, performing guitar, playing games, cooking, trying to learn Japanese, watching films, surfing, and working on his nerd culture website, podcast, media blog, and YouTube channel.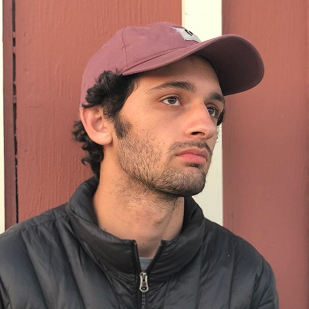 Alex Mathers
Alex is a mathematics PhD student at UC San Diego specializing in number theory. He got his bachelor's and master's degrees in mathematics at the University of Alabama. During his time as a PhD student Alex has been a teaching assistant for various courses ranging from linear algebra to graduate level abstract algebra, and has won a teaching award in the process. Alex is passionate about helping students develop problem solving skills, as well as helping them see that there is an entire world of mathematics to be discovered. Outside of the classroom Alex enjoys rock climbing, skateboarding and more recently surfing.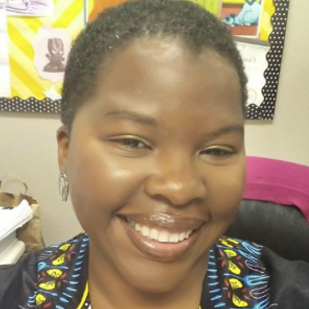 Andreana McCall
Andreana began teaching in 2009 with the creation of a Black History Month program for her daughters' elementary school. Starting that program ignited within her a desire to teach and she then went back to school to receive her BA from SDSU in English with a concentration in comparative literature. From there she went on to teach middle school English and Social Studies for San Diego City Schools. Andreana transitioned to high school in 2014 and is currently an adjunct professor of English at San Diego City College. She LOVES inspiring young learners to think critically about their world and use their voices for GOOD. On the off chance that Andreana is not watching "The Great British Baking Show," she may very well be anxiously awaiting the next season of "The Mandalorian". . . which is sure to arrive at least 5 years from now. "This is the way."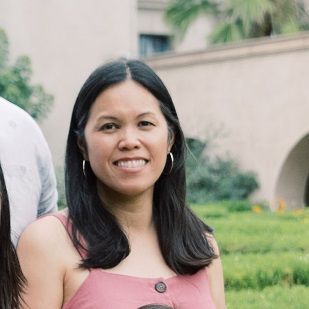 Mariebelle Oliva
Language arts instructor Mariebelle believes that words are a powerful way to impact the world and learn about others. She has worked with all levels of elementary student in her 20+ year career in education. Mariebelle holds a Bachelor's in liberal studies and Master's in education from Loyola Marymount University and enjoys guiding students as they hone their intellects and develop into thoughtful, creative writers. A San Diego native, Mariebelle loves spending time with her family, crafting or sewing, and relaxing.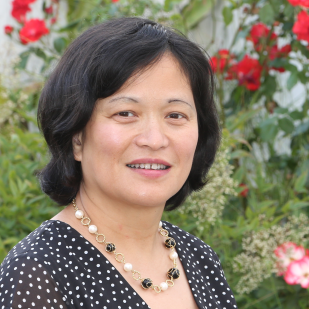 Wei Paxson
Wei's interest in math was sparked in her youth when she won many regional math competitions. Now she loves showing young learners how beautiful the subject can be. She holds a Bachelor's degree in electrical engineering from Shanghai Jiao Tong University and an MS from Michigan Technological University, and has worked in hardware/software development and testing for more than a decade. Wei has been a math team coach at both the elementary and middle school level, in addition to coaching First Lego League and First Tech Challenge. She enjoys music, playing bridge, and spending time with her two sons.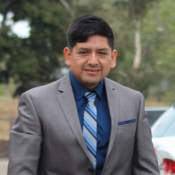 Kerson Perez
Kerson earned a Master's degree in applied mathematics from San Diego State University. He is currently working on a second Masters degree in data science. He got his bachelor's degree in mathematics from the University of Illinois. Prior to that he was awarded a certificate in advanced electronics weapon systems from the Naval School in Pensacola Florida during his military career. He currently teaches math, statistics, and physics at Southwestern college, SDSU, and PIMA medical institute in San Diego. He has taught students of all ages and backgrounds. In his free time, he enjoys teaching his 8-year-old daughter math and robotics. He also loves traveling and trying new food.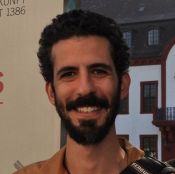 Dr. Rudolph Perkins
Rudy obtained his BA in mathematics from the University of California, San Diego, where he was awarded the Dean of Sciences Undergraduate Award for Excellence. He also holds a PhD in mathematics from The Ohio State University, where he won a Presidential Fellowship from the Graduate School for his doctoral research. He has pursued math research internationally, first in France at the Institut Camille Jordan, and then in Germany at the University of Heidelberg, where he was an Alexander von Humboldt Foundation Fellow. Rudy loves teaching students of all ages to enjoy the mathematical process as they learn to solve challenging problems. Outside of math, Rudy is crazy about his wife and two kids, San Diego-style Mexican food, cold-brew coffee, and enjoying the sun on his skateboard.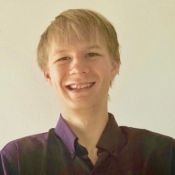 Evan Pruitt
Evan is a math instructor at AoPS Academy Carmel Valley. He earned a BS in chemical engineering and a minor in physics at the University of Colorado at Boulder, where he worked as a tutor and discovered his passion for teaching. He has since taught math, science, robotics, and engineering at independent schools in San Diego, including The Bishop's School. Outside of the classroom, Evan enjoys oil painting and building drones.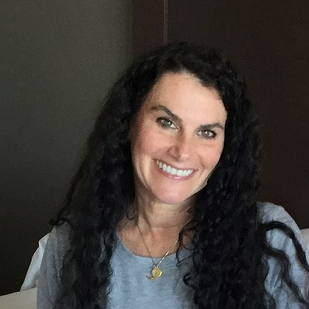 Shelly Ruderman
Shelly joined AoPS in 2017. She received her bachelor's degree in math at San Diego State University and her master's degree at DePaul University. She has been teaching in the San Diego area for the past six years. She has taught math from elementary school to the community college level. She is currently working at several different community colleges. She is also looking forward to teaching students that are at the same level as her son!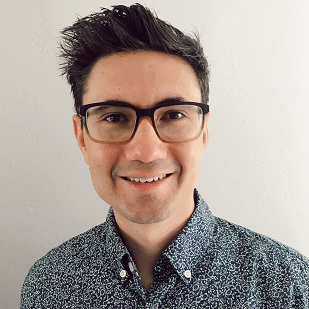 Jack Sanchez
Jack joined AoPS in 2020 as the Academy Language Arts Curriculum Lead and now works as the Associate Product Director. Despite being drawn to math in high school, he completed a BA in philosophy from Arizona State University and an MA in religion from Yale University. Jack taught a variety of philosophy courses at the college level before entering a PhD program in philosophy at Purdue University. During his doctoral program, Jack fell in love with crafting lesson plans that helped students become more creative and analytical thinkers, so he moved to San Diego to teach humanities classes at a private school. Jack now teaches language arts classes at AoPS Academy in San Diego. In his free time, Jack enjoys spending time with his wife and three sons.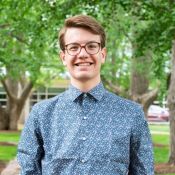 Ryan Schneider
Ryan has been teaching and tutoring math since high school and is currently a PhD student in math at the University of California, San Diego. He loves helping his students make connections between the topics they're learning and is passionate about making the field of math more accessible and inclusive. Ryan grew up in the Chicago suburbs and earned his BA in math from Washington University in St. Louis. When he isn't teaching, Ryan enjoys seeing musicals and exploring coffee shops.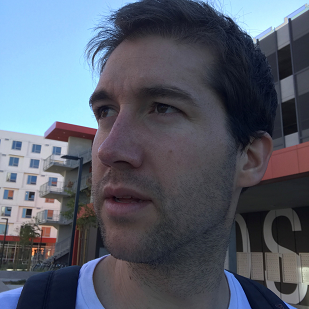 Colin Shanahan
Colin was born and raised in San Diego. He received his bachelor's degree in mathematics from the University of California, Irvine. While attending UCI, Colin was a part of the Anteaters Math Club, where he served as external affairs coordinator. This gave him the opportunity to reach out to guest speakers in the fields of pure mathematics, applied mathematics, and related industry. Since graduation, Colin has been a tutor, a teacher's assistant at UCSD, and an English teacher in South Korea. Colin is a passionate beach goer but also likes to spend his time growing culinary mushrooms.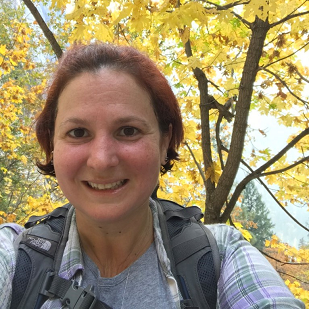 Talena Smith
Talena has enthusiastically returned to San Diego thanks to her Navy husband most recently from the US island territory of Guam. She is originally from Houston, TX and followed in her love of numbers and her parents' career path by majoring in finance at the University of Texas at Austin (Hook 'em, Horns!), eventually earning her Master of Business Administration before deciding that she liked teaching about mathematics more to students than to adults. She became a teacher in 2006 and earned her master's degree in education from UT Arlington in 2014. Talena has taught for several years internationally as well as here in California and is extremely excited to bring her love of mathematics to more students! When she's not in the classroom, you'll find her either being sat on by one of her three cats or out on one of the many hiking trails in East County. Please feel free to ask her for water or snacks if you need it, she always has extra!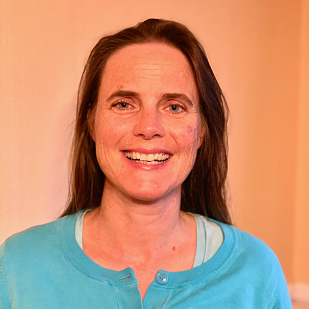 Andrea Steel
Andrea was inspired to teach math by the incredible math teachers that she had as a student growing up in Germany. She moved to San Diego to pursue a Master's in math at SDSU and has been teaching since 1997—including at UC High School, Mesa College, Grossmont College, and Coleman University. Besides being a Realtor, Andrea also works with her husband's seaplane tour business. In her free time, she enjoys volunteering and spending time with her family.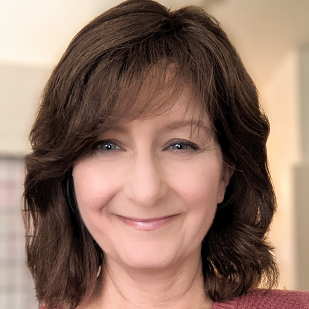 Tina Tai
Tina began her career by receiving her degree in elementary education at the University of Wisconsin Eau Claire, and has been teaching and tutoring elementary and middle school kids for over 20 years. She especially enjoys working with younger students and loves seeing them discussing, analyzing, and sometimes laughing their way through lessons. She has taught in public and private schools across the country and is delighted to have had the opportunity to teach both Beast Academy Math and English Language Arts to second and third graders at AoPS. In her free time, you can find her enjoying a good book, a challenging puzzle, or the warm California sun with her husband, two dogs, and three children.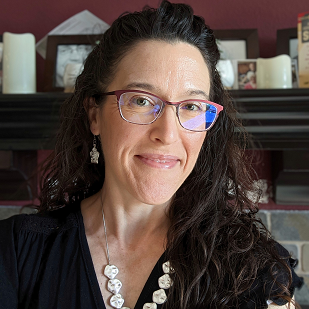 Janelle Terry-Lorenzo
Janelle earned her BA in English with a writing concentration from Wittenberg University in Ohio. In addition to home educating her own two children, Janelle has experience teaching preschoolers through adults in a variety of settings. She loves watching the spark of understanding as a new concept or connection clicks for a student. In addition to teaching at AoPS, she is a site coordinator for a tutoring program and edits and designs language arts curricula as a volunteer for a literacy nonprofit. The child of a Navy parent, Janelle has called San Diego home three times so far, and has lived in six other states in between the times San Diego has called her back.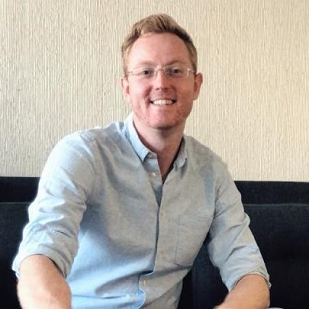 Matthew Underwood
After graduating from UC Santa Barbara in 2009, Matthew became a certified teacher and spent a decade teaching internationally. He has taught world history and language arts in various educational settings, from enrichment programs to international high schools. His classroom experience has taken him from Shanghai, China, to Santiago, Chile, where he's taught and designed curricula for thousands of multicultural students from elementary school to high school. He's driven by creating interactive, dynamic, and engaging learning experiences that challenge students and spark their creativity. Outside of work, you'll likely find Matthew listening to podcasts, playing board games, playing volleyball, or exploring new places.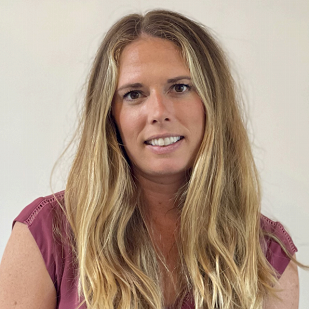 Ellen Wright
Ellen's love of literature prompted her to get her Master of Fine Arts in Creative Writing from New York University. She worked professionally as a journalist before teaching English and received her Bachelors of Arts in Journalism from San Diego State University. In the classroom, she encourages students to read widely and find an author they enjoy. In her free time, she enjoys running and surfing. She recently re-discovered her love of video games, even though she is terrible at them!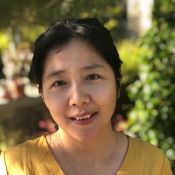 Jing Yang
Jing has taught math to middle and high school students in San Diego as well as Phoenix, Arizona. She developed her love for math as an elementary school student, when she was lucky to have amazing math teachers! She holds a BA in economics and a Master's in education from Arizona State University and is credentialed to teach math and Chinese. In her spare time, Jing enjoys badminton, Zumba, and watching TV.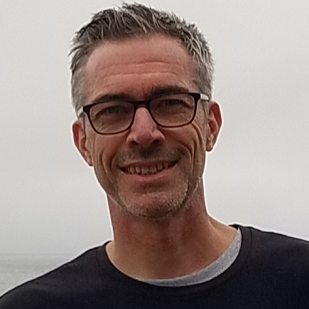 Carson Young
Carson has been teaching English grammar, reading, writing, and conversation to language learners from all around the world since 2004. Since graduating from the University of Nebraska, he has taught at Denver Public Schools, the University of California San Diego, Tsukuba International University in Japan, and has conducted numerous corporate English education courses. Carson finds the English language endlessly fascinating and loves being able to help his students develop their talents to achieve their goals. Carson resides in San Diego, California where he enjoys reading, writing, cooking, and walking.