Our Team
---
Our Founders
Richard Rusczyk
Art of Problem Solving was founded by Richard Rusczyk in 2003 to create interactive educational opportunities for avid math students. Richard is the author or a co-author of 7 AoPS textbooks and a past Director of the USA Mathematical Talent Search. He was a participant in National MATHCOUNTS, a three-time participant in the Math Olympiad Summer Program, and a USA Mathematical Olympiad winner (1989). He received the World Federation of National Mathematics Competitions Paul Erdös Award in 2014. He graduated from Princeton University in 1993, and worked as a bond trader for D.E. Shaw & Company for four years. AoPS marks Richard's return to his vocation - educating motivated students.
Glen Dawson
In 2014, Glen founded a learning center in Morrisville, North Carolina, that two years later became the first AoPS Academy campus. Glen served as the National Director of AoPS Academy until his retirement in 2019. He has experience as a college math professor, statistician, and expert SAS programmer. He has been a professional math tutor for many years, and specializes in training academically-advanced and high-performing math students. Glen is a graduate of Duke University and holds a graduate degree in statistics from Boston University.
David Patrick
Dave joined AoPS in 2004. He is the author or a co-author of 4 AoPS textbooks. Dave earned the sole perfect score on the American High School Mathematics Examination (AHSME) in 1988 and was a USA Mathematical Olympiad winner that year. He attended the Research Science Institute (RSI) in 1987, and the Math Olympiad Summer Program in 1988, where he first met fellow student Richard Rusczyk. He also finished in the top 10 on the Putnam exam in 1991. Dave graduated from Carnegie Mellon in 1992 with a BS in Mathematics/Computer Science and an MS in Mathematics. He went on to earn his Ph.D. in mathematics from MIT in 1997. He was an acting Assistant Professor at the University of Washington from 1997 to 2001. Dave is originally from Western New York and is an alumnus of the SUNY Buffalo Gifted Math Program.
---
Directors
Interested in joining our team? Click here to learn more!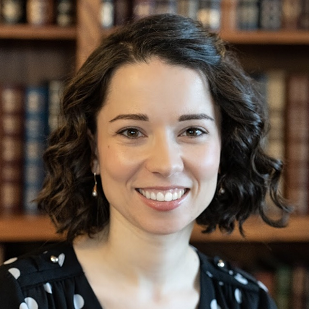 Elizabeth Sweetman Campus Director
Elizabeth is the Campus Director for AoPS Academy Carmel Valley. She holds a master's degree in English literature from the University of Oxford and a bachelor's degree in English and French from the University of Virginia. She is also a certified English language teacher and has taught language and literature from 3rd grade to university-level. A Russian native, Elizabeth has lived and worked in six countries, including as an EU-funded Marie Curie Research Fellow at the Universities of Muenster and Oxford, conducting literary research in diaspora studies. When she is not teaching, reading, or traveling, Elizabeth loves experimenting in the kitchen, especially to create sweet treats for her friends and family.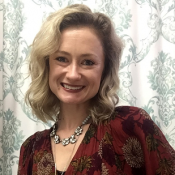 Lindsey Allgood Associate Director
Lindsey is an Associate Director for AoPS Academy Carmel Valley. Lindsey first joined AoPS in 2020 as a Language Arts teacher before stepping into an Associate Director role. After an early career in journalism and art curation, she discovered her passion for teaching. She taught English Composition and coordinated and tutored in university writing centers, most recently at the University of California, Irvine. Lindsey also taught art and creative writing to youth in community settings and public schools. Lindsey has multiple academic publications and has presented at conferences across the nation on creative approaches to teaching and tutoring writing. She earned her MFA in fine art in 2013 and BA in professional writing in 2009 from the University of Oklahoma, her home state. In her free time, she crafts, plays piano, writes poetry, and practices yoga. Lindsey is a devoted cat mom, too.
Kari Garcia Associate Director
Kari is an Associate Director for AoPS Academy Carmel Valley. She is a math nerd whose goal is to share the beauty of math with as many who are willing to hear. She has been a STEM educator for over 15 years, primarily working as a professional private mathematics tutor and organizing programs for students underrepresented in STEM, all while pursuing a bachelor's degree in electrical engineering as well as a master's degree in environmental engineering. Kari worked as an engineer for about 4 years while continuing her practice as a private tutor but felt called to pursue education full time. When Kari is not teaching she enjoys a fun adventure with friends either camping or around a table playing a game of Dungeons and Dragons.
Jenna Hyary Senior Associate Director
Jenna is a Senior Associate Director for AoPS Academy Carmel Valley. Jenna first joined AoPS in 2021 as a math and language arts instructor. She has always had a passion for education, which led her to earn an MS in Curriculum Development and Instructional Technology from the University at Albany, SUNY, and a BS in Early Childhood Education from Penn State University. While studying at Penn State, Jenna was a member of the women's varsity swim team. Jenna has five years of classroom teaching experience at a variety of grade levels. She has taught in Ireland, Pennsylvania, Virginia, California, and New York, her home state. Outside of AoPS, Jenna works with a nonprofit organization whose mission is to promote greater cross-cultural understanding and appreciation among students and communities. In her free time, she enjoys reading, hiking, yoga, and swimming.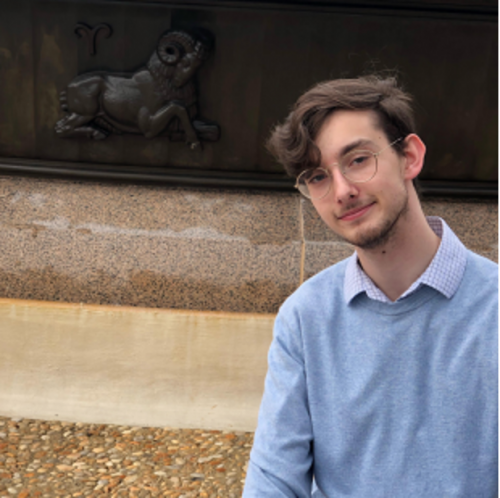 Jason Kenny Associate Director
Jason is a recent math graduate from Michigan State University, where he found a love of math instruction through community outreach, tutoring, and as a TA. He is excited to be joining AoPS to learn more about the landscape of math education as he prepares for a career in teaching. In his spare time, he enjoys playing board games, reading science fiction, baking bread, and folding origami. Other interests include the wonders of modern printing, undersea internet cables, and bee waggle dances.
---
Office Staff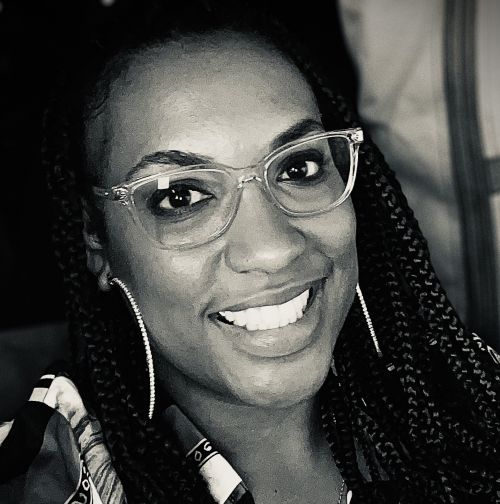 Ashley Graham Administrative Coordinator
Ashley has been with the Carmel Valley campus since the very beginning! She grew up in Oceanside, California, with two wonderful, hardworking retired marine parents. She has spent her life learning as much as she can and being involved in education in many fashions, including as a youth leader in AVID during her middle and high school years, and as a member and student representative for the Educational Opportunity Program at the University of San Diego, where she earned her bachelor's degree in English Literature. During her time at USD, she facilitated student outreach and retention for students from less fortunate communities. Now, Ashley enjoys her role as Administrative Coordinator at AoPS Academy Carmel Valley. Outside of work, Ashley enjoys days at the beach, camping, and creating meaningful memories with her amazing family.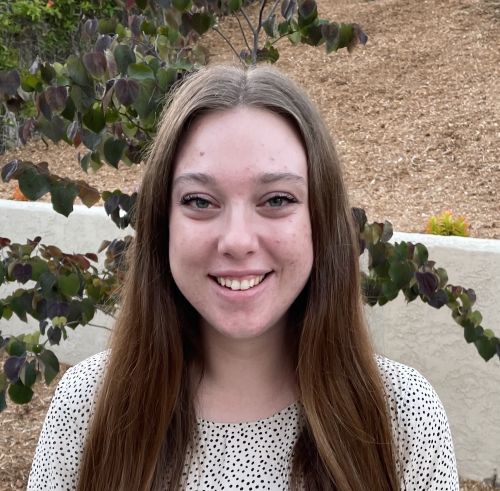 Caitlin Hurley Front Desk Lead
Caitlin is born and raised in San Diego. She has been with AoPS since March of 2019. Her favorite thing about working at AoPS is getting to build rapport with students throughout the year. In her free time, she enjoys spending time with her dog Gryffin, family, and friends.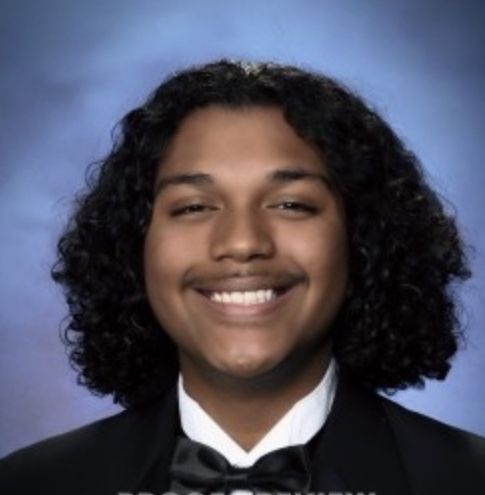 Isaiah Jimenez Front Desk Associate
Having moved all around the country, Isaiah was able to gain a lot of diverse experiences. Being a member of the ASB, JROTC, and a teacher's assistant while in high school, he quickly learned that helping others was a passion of his. After staying in San Diego or a few years, he earned the honor of becoming valedictorian, and now currently attends UCSD studying cognitive science. These experiences have helped him have a passion for education, but also for helping others. In his free time, he enjoys reading comics, watching anime and movies, playing video games, and riding motorcycles.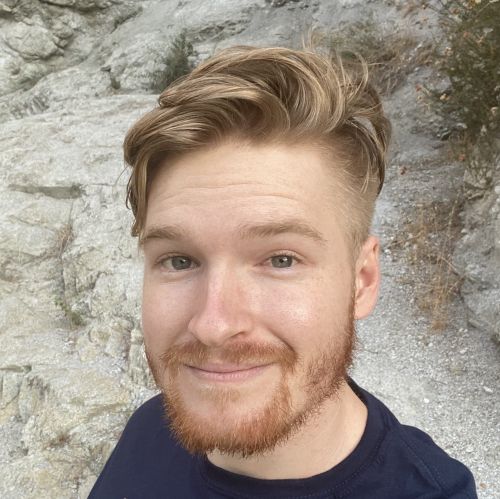 Ian McComisky Front Desk Associate
Ian was born in the city of Hemet and recently moved to San Diego for schooling in the pursuit of becoming a licensed Physical Therapy Assistant. He loves anatomy and physiology, spending time with friends, fitness and health, and exploring the city and wonderful beaches in the San Diego area. Having experience in Boy Scouts of America and JROTC programs, he enjoys working with people and helping others when he can.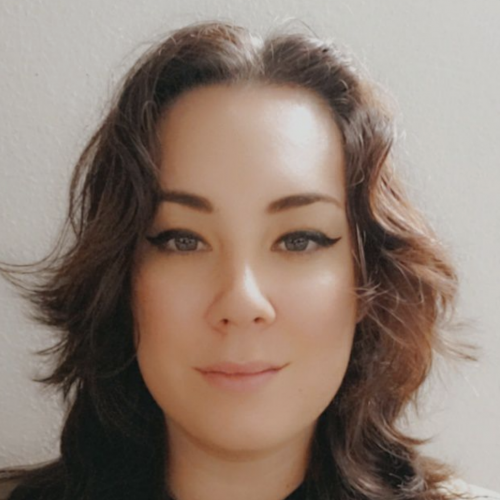 Cheyenne Trujillo Front Desk Associate
With a goal to bridge the gap between the creative world of art and the structured world of business, Cheyenne's love for creativity and interest in functionality has led her to attaining four associates and an undergraduate position at the University of California, San Diego. Currently studying International Business, Cheyenne has also found herself in positions of creative direction and leadership, both among community events and inside classroom settings with kids and teens. Cheyenne loves learning how the world works as well as learning creative views on everything and anything. She runs on coffee, creativity, and loves spending time watching fun movies and TV shows of all kinds, as well as reading comics and series; and sometimes, she's even writing some.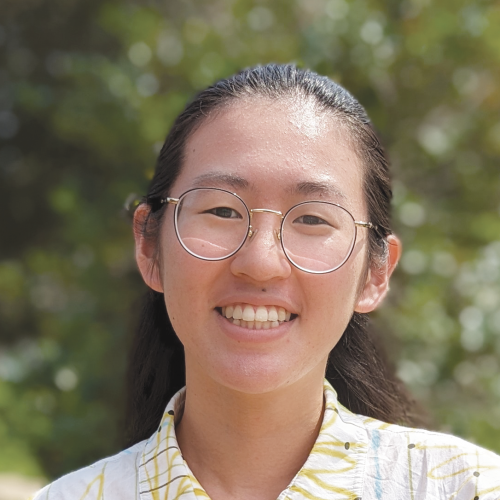 Anna Dai-Liu Math Teaching Assistant
Anna is currently a second-year neuroscience student at UCLA, but graduated from Westview High School after growing up in San Diego for 18 years. Having previously been a tutor for high school peers and a summer TA at AoPS, she has taught students of all ages and enjoys helping people find fun in learning. Outside of the classroom, you can find her either in the Daily Bruin newsroom, the lab (where she studies early neural development), or the ballet studio.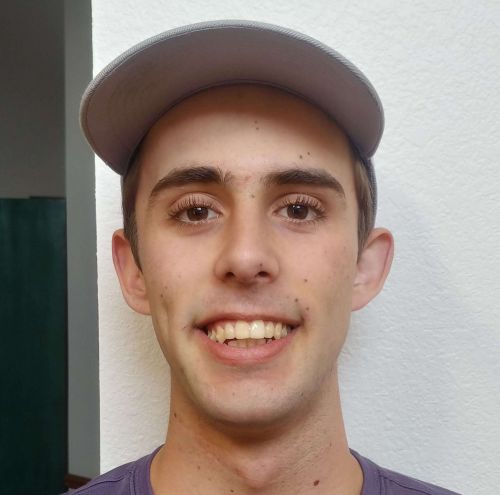 Matthew Steel Math Teaching Assistant
Matthew is a student at San Diego State University, where he studies mechanical engineering, and is a member of the Mechatronics team. Previously, he went to school at Mount Everest Academy, where he was the ASB president, and helped run an engineering club. He is also a former member of the FIRST robotics team at Clairemont High School. Outside of academics, Matthew is interested in origami and archery, and is an avid reader. Other hobbies include playing board games, building Lego sets, and tinkering with Arduino electronics. Having always been interested in math, Matthew is excited to work with the bright students at AoPS.
---
Instructors
Interested in joining our team? Click here to learn more!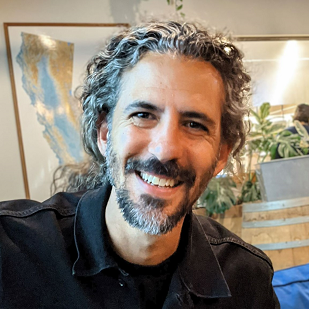 Dr. Rudy Perkins Senior Instructor
Rudy is a senior instructor for AoPS Academy Carmel Valley. He grew up in sunny San Diego skateboarding, playing team sports, and performing in bands. After earning his BA in mathematics from UCSD, he moved to Columbus, Ohio to pursue a PhD in mathematics from The Ohio State University. There he became a number theorist, specializing in function field arithmetic. Rudy went on to pursue his research at universities in St. Etienne, France and Heidelberg, Germany, most notably as an Alexander von Humboldt Fellow, before returning to his old stomping grounds to develop himself as a teacher and be closer to family. He has spent the last several years teaching locally at the college and university levels in addition to working with the exceptional students at AoPS, Carmel Valley. It was at AoPS that Rudy found a passion for working with bright, young students who enjoy math and want to challenge themselves with a rigorous curriculum and interesting problems. Away from the world of mathematics, he continues to relish the sunny San Diego lifestyle by spending time with his family, skateboarding, and eating plenty of San Diego style Mexican food.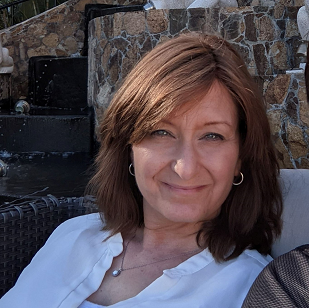 Tina Tai Senior Instructor
Born and raised in the Midwest, Tina has had the opportunity to teach in both public and private schools across the country before settling in San Diego with her family. She discovered her passion for learning early on as a child, and could often be found with her nose in a book. Later on, she realized teaching was the way to share her love of learning with others, and has since taught for over 20 years. She especially enjoys teaching younger students, and while her love of language arts originally led her to AoPS, she has had the privilege of teaching Beast Academy Math and Creative Writing camps as well. Her focus is on making learning fun and engaging by encouraging her students to think creatively and take risks. Humor and interaction are a big part of her lessons, and her classroom is often one of the noisier ones, as students are discussing, collaborating, creating, and sometimes laughing their way through their assignments and projects. When she's not teaching, she can be found enjoying the warm California sun with her two fluffy dogs, her three beautiful daughters (when they're not away in college), and her handsome husband.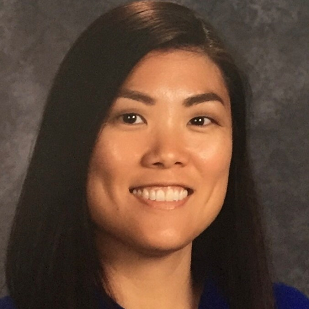 Kristina Alger
Kristina joined AoPS Academy in 2021. She earned her bachelor's degree in human development and family science from Oregon State University and went on to obtain her master's degree in educational leadership from Chaminade University in Honolulu, Hawai'i. She is currently the 4th grade teacher and vice principal at St. Pius X School in Chula Vista. She loves spending her days with her students, finding them insightful, inquisitive, and funny. She is a book lover and loves introducing her students to books that fit their interests! She has served as a teacher liaison at the Diocese of San Diego Office for Schools since 2019. She has had the opportunity to call Oregon, Arizona, Hawai'i, and now California home! She taught English in Seoul, South Korea for three years and has a severe case of wanderlust. Kristina enjoys traveling, experiencing cultures through food, and exploring our beautiful city of San Diego!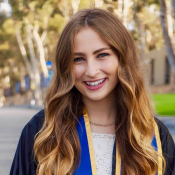 Jessica Allen
Jessica grew up in San Diego and attended Scripps Ranch High. Refusing to leave the beautiful weather, she continued her studies at the University of California, San Diego and earned her BS in applied mathematics. She supported herself through college by tutoring students in subjects ranging from algebra to calculus. She strives to inspire student to not only learn how to solve math problems but also understand the reasoning behind them. Her love for mathematics and teaching inspired her to be a professor's assistant; she was responsible for holding weekly discussion sections for lower division math courses. Currently, she is a student herself with aims to earn her master's degree in data science by the end of next year. Outside of studying and teaching, she loves to escape the heat by ice skating. She was a figure skating coach for six years and taught groups of 15+ children. A fun fact about her is she LOVES manatees and coffee.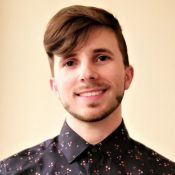 Ethan Alvarée
Ethan has been teaching math since 2013. He earned his B.S. in mathematics from Michigan State University in 2015 and M.S. in economics from UC San Diego in 2017. Ethan is writing high school math curricula, a textbook for math undergraduates, and has published research in the Journal of Statistics and Management Systems. In addition to his classes at AoPS Academy Carmel Valley, Ethan also teaches mathematics and computer science at High Bluff Academy in Rancho Santa Fe. Ethan enjoys spending time with his two golden retrievers, Mister Fibonacci and Miss Ada.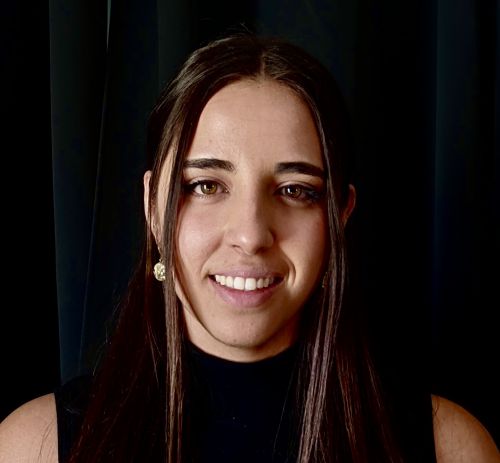 Gabriela Alvarez-Malo
Gabriela is a passionate teaching artist who has previously starred in kids educational theatre and aspires to make the world a better place by educating and helping children grow into becoming the best version of themselves. She has a bachelor's degree from San Diego State University in Interdisciplinary Studies of Film, Women Studies, and Sociology. She is a screenwriter, educator, mentor, and activist. Gabriela's career with children started in middle school as a babysitter, then tutor, nanny, and finally she became a teaching artist. While she loves her other interests, nothing makes her happier than being in the classroom educating and inspiring children. Outside of her classroom, she spends her time biking, attempting to write her novel, cleaning the beach, reading rigorously, and bringing people together through her Diversity and Inclusion club.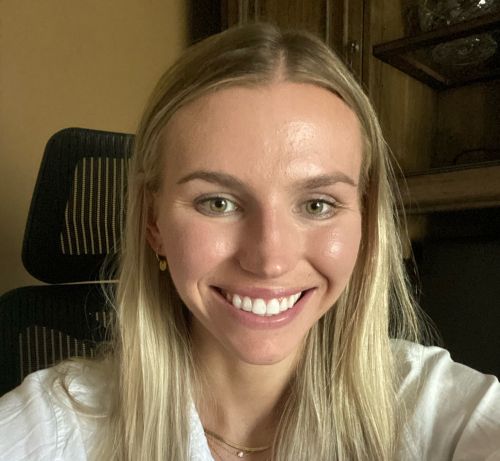 Logan Arnold
Logan has a deep passion for engaging learners in critical thinking and problem solving opportunities. Her career in education began in 2017 after she earned her bachelor's degree in elementary education from West Virginia University. After school, she moved to Charlotte, North Carolina and taught 2nd grade for five years. She is currently working towards earning her master's degree in Academically and Intellectually Gifted Education from the University of North Carolina at Charlotte. Logan loves creating a positive, collaborative learning environment where students are encouraged to use their growth mindset to overcome challenges. Being new to San Diego, she is excited about the opportunity to work with students at AoPS. In her free time, Logan enjoys playing tennis, hiking, cooking, and reading a good book on the beach (under an umbrella!).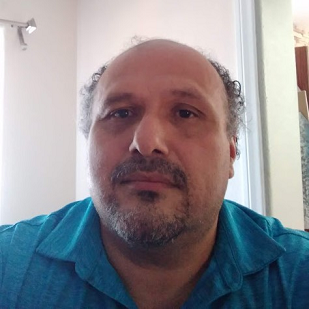 Robert Arreola
Robert is a San Diego native and graduated from Sweetwater High School. He left San Diego to pursue an applied math degree from Harvard College and decided to return to San Diego and become a high school math teacher. He received his teaching credential from San Diego State and taught for 22 years. Having taught everything from basic math to AP Calculus AB and AP Statistics, it was time to change things up. His favorite part about teaching was experiencing the moment when students' eyes lit up from understanding a concept. Aside from teaching math, he enjoys gardening, watching his cacti and succulents grow, and spending time with his dog Lilu.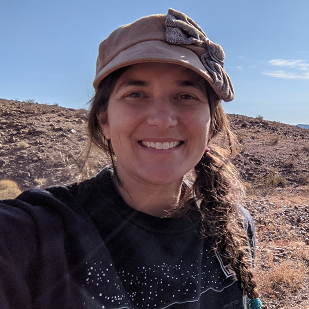 Bryn Bishop
Bryn joined AoPS in 2021. She has a B.S. in physics, a master's in STEM education, and taught physics courses in public high schools for a decade. Bryn is passionate about developing innovative and equitable curricula that nurture lifelong curiosity in all learners. She is also actively involved with the American Association of Physics Teachers and her local chapter in Southern California. In her free time, Bryn enjoys adventuring with her family throughout San Diego and the world via foot, bike, car, boat, or plane. She also has numerous hobbies such as photography, astronomy, reading, and martial arts.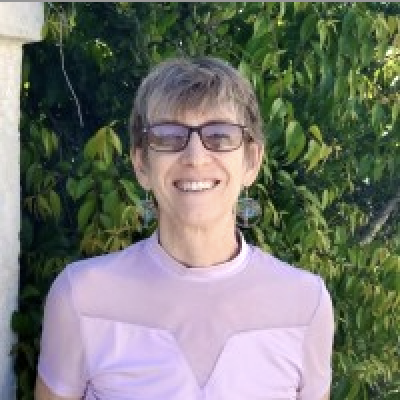 Eleanor Blais
Eleanor is an honors graduate of Dartmouth College, having earned degrees in mathematics and economics. For over twenty years, she taught high school mathematics at Santana High School in Santee, California. Eleanor taught all levels of high school math, including Algebra, Geometry, Pre-Calculus, Statistics and AP Calculus (AB and BC). Over the past two years, she has added online math tutoring to her teaching repertoire, to help students with the challenges of learning math during the pandemic. Before her teaching career, Eleanor worked as an attorney in Chicago and San Diego. In her spare time, she loves to read -- in both English and French -- travel, and cater to her two (somewhat demanding) cats.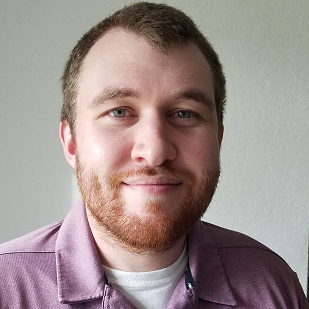 Nathan Butcher
Nathan is originally from Michigan and attended Michigan State University to study physics. He moved to San Diego in 2014 to pursue graduate studies at the University of California, San Diego. While there he found his passion for teaching, so after receiving his master's degree he pursued more opportunities to help students explore physics and mathematics. It is immensely rewarding seeing his students develop intuition and problem solving skills that they can apply both to other academic subjects and in daily life to understand the world around them. Outside of the classroom, Nathan and his fiancée Marisa are avid gecko keepers. They have five geckos and regularly foster small reptiles for a local reptile rescue.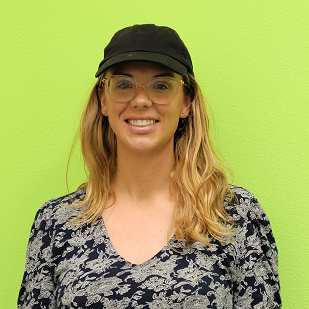 Kalin Cameron
Kalin is thrilled to be developing curriculum with Art of Problem Solving. She previously taught and developed curriculum at a project-based charter school in San Diego. She has extensive experience teaching language arts and was the English teacher at a Spanish language elementary school in Mountain View, California. Prior to classroom teaching, Kalin used her passion for the creative arts as a children's theatre director. Kalin earned her master's degree in education from Stanford University and BA in theatre from The University of California, San Diego.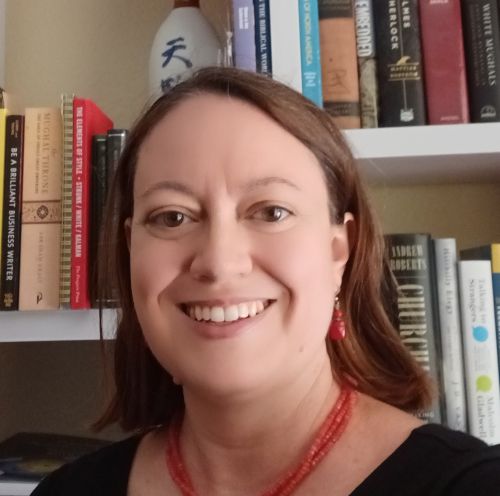 Shannon Chandy
Shannon has taught English literature, creative writing, reading, and grammar to a variety of learners ranging from elementary to college students. Since graduating with a master's degree, she has taught in Japan, Singapore, and the US for over ten years. She has a lifelong love of literature and writing, especially children's literature, and loves discussing a good book with her students. For Shannon, there is nothing more exciting than watching her class come alive as they grasp new concepts and have fun while learning. When not working at AoPS, she teaches her twin children math and language arts and helps coach their robotics team. The child of a Navy and Marine Corps pilot, Shannon has lived in eleven other states and three other countries but hopes to make San Diego her permanent home.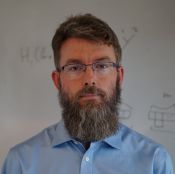 Dr. Jim Conant
Dr. Conant previously held the role of Campus Director at AoPS Academy Carmel Valley before moving into a role as an instructor. He received his BA in mathematics from Rutgers University in 1995, winning the John Bogart prize as the top graduating math major. He earned his PhD, also in mathematics, from the University of California, San Diego in 2000, and became a postdoctoral associate at Cornell for the next 3 years. He has spent most of his career as a tenured professor at the University of Tennessee, where he has won awards for outstanding research. His work has been published in many internationally recognized high profile journals, including Proceedings of the National Academy of Sciences. He has served multiple times on the Problem Writing Committee for the University of Tennessee High School Math Contest and has graded for the USA Mathematical Olympiad. His true passion is teaching and he enjoys the challenge of developing problem-solving skills in the next generations of young minds.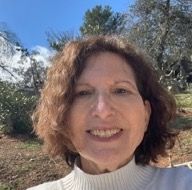 Irene Cullen
Irene holds a bachelor's degree in psychology and a master's degree in instructional leadership, both from National University. Her teaching credentials are in K-12 education, English, social studies, and administrative services. She has worked in Valley Center-Pauma Unified School District for 25 years, having held many different roles during her time there. Irene spent her first nine years teaching all subjects in a 4th-grade classroom. She also has taught English at the middle and high school levels, served as a coordinator for the beginning teacher support program and a mentor for beginning teachers, and has been a teacher trainer. She has also developed materials for the San Diego County Office of Education. Irene loves creating a safe, positive environment where all students can grow to their highest potential. Her passions outside the classroom include reading, traveling, and early walks with her friends.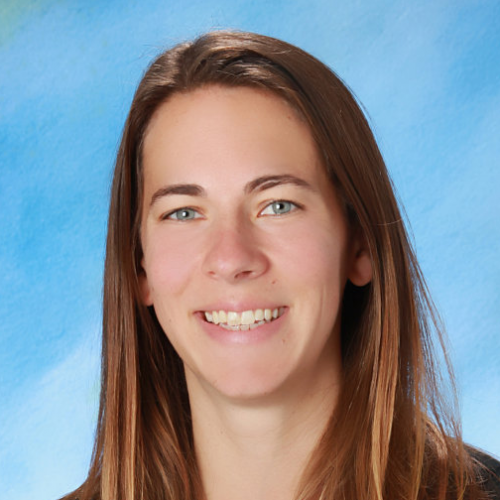 Jori Dabill
Jori has been an enthusiastic math teacher since 2006. Originally from Connecticut, she earned her teaching credential after graduating from Messiah College with a Bachelors of Science in elementary education. Since then, she has taught 4th through 8th grade math in Hawaii, Las Vegas, and San Diego! Jori loves pushing her students to their fullest potential through engaging lessons and challenging problems. When she isn't teaching, Jori enjoys surfing, hiking, snowboarding, and camping.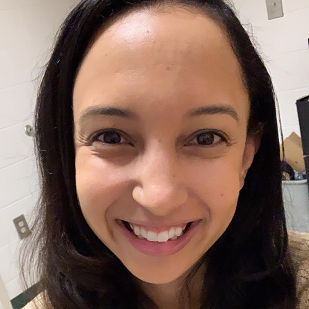 Alyssa Evans
Alyssa grew up in northern California, and migrated to southern California to earn her BA in history at the University of California, Santa Barbara. During her time at UC Santa Barbara she also pursued a minor in education and worked at the university's child care center. Upon graduation Alyssa joined Teach for America and became an English teacher. She has spent the last nine years teaching and coaching new teachers. Alyssa is passionate about helping students find joy and excitement through reading and expressing their voice through their writing. Outside of teaching, Alyssa enjoys taking her two dogs to the park, reading heartwarming books, and going on hikes with her friends and family.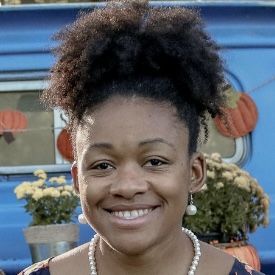 Shayla Evans
Shayla is a passionate educator with over eight years of experience teaching in the elementary classroom. She has recently moved to beautiful San Diego. Shayla attended Shepherd University, where she received a bachelor's degree in elementary education. She later studied at Wilmington University, receiving a Graduate Certificate in Special Education. She is pursuing a master's degree in curriculum and instruction from Western Governors University. Shayla is also a Professional Development Specialist with TWIG Science, where she inspires teachers to regain their love of science. Math has always been a passion for Shayla as she drives to ensure all students are confident in their ability to be true mathematicians. In her free time, Shayla loves to spend time with her family, read books with her son, and travel to every inch of the world possible.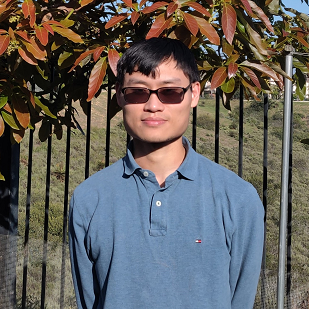 Dr. Casey Fu
Casey's math journey started in middle school with math competitions, and he was a 4-time USAMO participant. He received his bachelor's degree in mathematics and physics at MIT in 2015. During his time in college, he designed problems for the Harvard-MIT Math Tournament and graded for USAMTS. He further earned his PhD in mathematics at UCLA in 2021, specializing in algebraic number theory. At that time, he found his passion for teaching as a TA for college math classes. He discovered that his most rewarding experiences throughout his educational career involved working directly with the students and witnessing their improvement. He has taught math to a variety of students, ages ranging from 10 to 41. During his spare time, he likes playing chess, table tennis, and basketball. He also enjoys listening to classical music and hanging out with his cat, Lucky.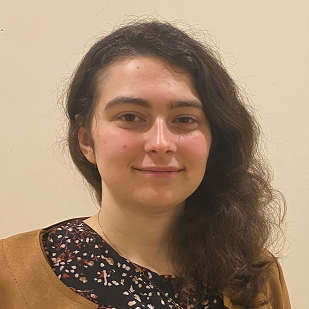 California Kromelow
California earned her BA in Writing and Literature from the College of Creative Studies at the University of California, Santa Barbara. While studying, she practiced teaching at home and abroad. She was a teacher's assistant for undergraduate fiction and non-fiction creative writing workshops, volunteered as a poetry teacher at a local middle school, and as an English teacher in Italy at a public middle school and private international preschool. Always interested in research and honing her craft, she is a proud recipient of her college's summer undergraduate research fellowship and a two-time presenter at her college's Research and Creative Activities Conference. In her free time, California employs her research and creative skills by baking new treats and working towards publishing her novels.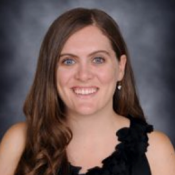 Mary Elizabeth LaCrosse
Mary Elizabeth holds an M.A. in Reading Instruction with an emphasis in Childhood and Adolescent Literacy from Loyola Marymount University and a B.A. in Elementary Education from The Catholic University of America in Washington, D.C. She also holds a California Multiple Subject Teaching Credential. She is the third grade teacher at Good Shepherd Catholic School in Mira Mesa and serves on a team of teacher leaders at the Diocese of San Diego Office for Schools. She loves literacy and is passionate about fostering a love for reading and writing within each of her students! Mary Elizabeth is a native San Diegan and when she is not teaching, she enjoys exploring all that San Diego has to offer, spending time with family and friends, and reading a good book.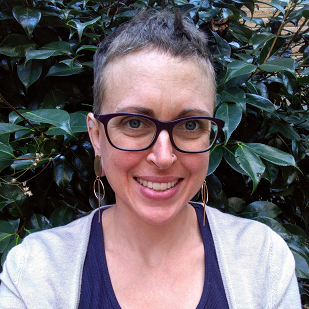 Stephanie Lage
Stephanie has been working with AoPS students since 2017 and was previously an Associate Director at AoPS Academy Bellevue. Stephanie has always had a deep interest in understanding how the world works. This led to the decision to major in mathematics and physics at Washington State University and led to tutoring others in math and science classes while in school. She quickly realized how much fun it is to help people explore new and difficult concepts by challenging them to think through their own ideas. She then spent two years as a graduate student in mathematics at the University of Colorado, where being a TA who taught Calculus was the most rewarding part. Next steps included teaching students of all ages and ability levels, including teaching high school math and science for three years. Stephanie loves working with students who are excited about math, helping them rise to new challenges and discover new problem-solving strategies, but also loves working with those who aren't as excited about math, helping them to see how fun and rewarding it can be. When not talking about math, Stephanie enjoys traveling, hiking, and making crochet hats.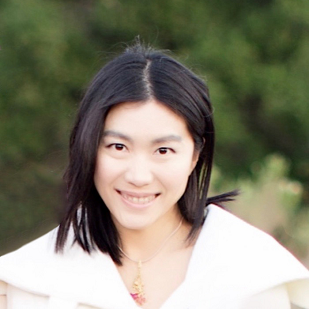 Suet Man Lee
Snow began her teaching career as a ballet instructor at the Jean M Wong School of Ballet in Hong Kong, before earning her undergraduate degree in statistics at Canada's University of Calgary. Before moving to San Diego, she worked as a grade 12 math teacher, preparing students for Alberta's Mathematics Diploma Exam. In 2015, Snow began her tenure as the MATHCOUNTS coach at Carmel Valley Middle School. In 2016–2017, her CVMS team earned first place across the county, the state, and the nation—from San Diego Math Field Day, to Southern California State MATHCOUNTS, 8th Grade Math League, and the Fall Startup Event. Three of her students also achieved perfect scores on the AMC 8. Outside the classroom, Snow loves to make hot pot for her two boys.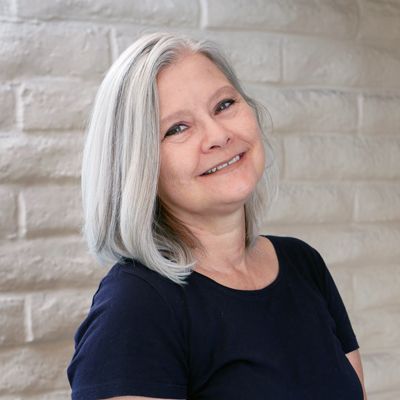 Michelle Liddell
Michelle attended SDSU, majoring in English with an emphasis on teaching, and went on to earn her master's degree in teaching. She taught 9th-12th language arts for 20 years in San Diego, including 10 years of Advanced Placement English Language. Her students have gone on to study at Cornell, Georgetown, the U.S. Naval Academy, NYU, Stanford, UCLA, and Yale. She is a voracious reader of detective novels; she and her husband enjoy spending time with their dogs, Rupert and Simon. They also enjoy traveling, particularly in Europe and New York. As an amateur playwright, she enjoys seeing as much theater as she can, and is a volunteer for Lamplighters Community Theater and for the IRC, where she teaches English to refugees. She believes kindness is contagious and that it's worth catching!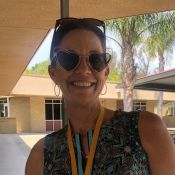 Amie Macbeth
Amie grew up in Santa Ynez, CA and moved to San Diego as an undergrad. She earned her BA in English from San Diego State University and her teaching credential in Colorado where she lived until her first child was born. Amie moved back to San Diego 10 years ago to pursue her love of writing and now holds an MFA in Poetry from SDSU. In her 20 years of education, she has taught special education, college preparation, and everything in between at both middle and high school levels. She has helped develop curriculum so that students of all abilities have the opportunity to learn. She loves education and loves helping students stretch themselves and their thinking. She is currently an Administrator for Poway Unified School District and spends all of her free time watching her daughters play lacrosse on fields all over America.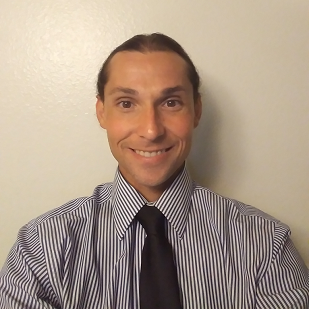 Robert Martinez
Robert holds a BA in literature and writing from the University of California, San Diego, where he created and taught his very own creative writing workshop class for undergraduates. He then forged ahead into the technical writing and the software industry, developing his programming, computer, and ping-pong skills. After almost four years in front of a screen, he turned his love of fitness into an amateur bodybuilding journey, as well as a career as a personal trainer. He also holds an MA in English from San Diego State University (where he taught undergraduate academic writing and served as an editor for the school's student fiction publication) and is pursuing a California teaching credential. He enjoys, reading, writing, music, performing guitar, playing games, cooking, trying to learn Japanese, watching films, surfing, and working on his nerd culture website, podcast, media blog, and YouTube channel.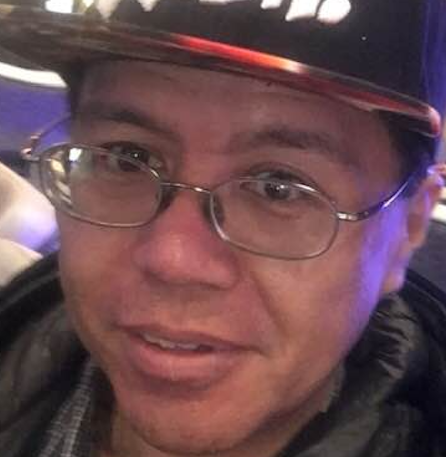 Dr. Archie Medrano
Dr. Medrano's love of mathematics was formally recognized in second grade but informally materialized at a younger age. He loved math so much that in his senior year of high school, he took AP Calculus AB and AP Calculus BC at the same time, and then majored in math in college, and went on to graduate school to learn as much math as he could, while specializing in number theory, the Queen of Mathematics! He earned his bachelor's degree in mathematics (with a minor in computer science) from the University of San Diego (USD) and his doctoral degree (Ph.D.) in mathematics from the University of California at San Diego (UCSD). He has been tutoring students since he was in high school! He has previously taught Pre-Calculus and AP Calculus AB at Southern California Yeshiva High School; most of the math courses from Pre-Algebra through Differential Equations at San Diego Mesa College; Introduction to Linear Algebra, History of Mathematics, and Algebraic Structures at SDSU; Calculus II at UCSD; and various math courses from Intermediate Algebra to Applied Mathematics for Science and Engineering II at USD. Outside of teaching at AoPS Academy, Dr. Medrano also enjoys attending Comic-Con and WonderCon, watching movies and television, listening to music, reading science fiction and mystery books, and eating various ethnic foods.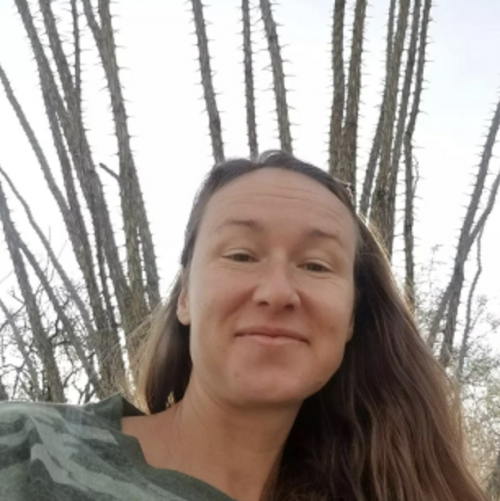 Whitney Niceswanger
Whitney joined AoPS in 2022 after spending the better part of a decade teaching math at the community college level. She has a bachelor's degree in chemistry from USD and a master's degree in math from SDSU. Her experience teaching students from underprivileged backgrounds cultivated a desire to make the beauty of mathematics accessible to everyone. She enjoys group problem solving and discussing unique solutions and conceptualizations. When not working, Whitney enjoys taking her dogs to the beach and puttering around in her vegetable garden.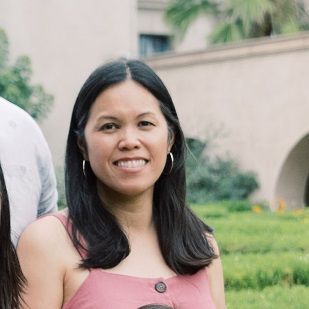 Mariebelle Oliva
Mariebelle has worked with all levels of elementary students in her 20+ year career in education. She holds a bachelor's degree in liberal studies and a master's degree in education from Loyola Marymount University. She enjoys guiding students as they hone their intellects and develop into thoughtful, creative thinkers. A San Diego native, Mariebelle loves spending time with her family, crafting or sewing, and relaxing.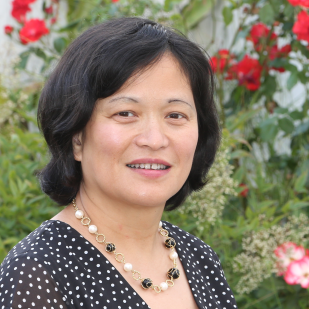 Wei Paxson
Wei's interest in math was sparked in her youth when she won many regional math competitions. Now she loves showing young learners how beautiful the subject can be. She holds a bachelor's degree in electrical engineering from Shanghai Jiao Tong University and an MS from Michigan Technological University, and has worked in hardware/software development and testing for more than a decade. Wei has been a math team coach at both the elementary and middle school level, in addition to coaching First Lego League and First Tech Challenge. She enjoys music, playing bridge, and spending time with her two sons.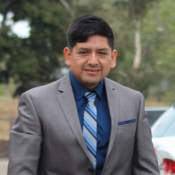 Kerson Perez
Kerson earned a master's degree in applied mathematics from San Diego State University. He is currently working on a second master's degree in data science. He received his bachelor's degree in mathematics from the University of Illinois. Prior to that, he was awarded a certificate in advanced electronics weapon systems from the Naval School in Pensacola Florida during his military career. He currently teaches math, statistics, and physics at Southwestern College, SDSU, and PIMA medical institute in San Diego. He has taught students of all ages and backgrounds. In his free time, he enjoys teaching his 8-year-old daughter math and robotics. He also loves traveling and trying new food.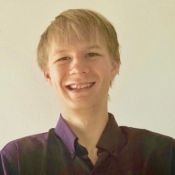 Evan Pruitt
Evan earned a BS in chemical engineering and a minor in physics at the University of Colorado at Boulder, where he worked as a tutor and discovered his passion for teaching. He has since taught math, science, robotics, and engineering at independent schools in San Diego, including The Bishop's School. Outside of the classroom, Evan enjoys oil painting and building drones.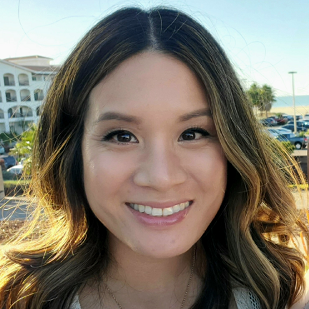 Melissa Rabaya Lim
This is Melissa's 3rd summer teaching at AoPS. A professional educator for 15 years, Melissa has taught English in middle and high schools. She began work in education in college as a tutor for at-risk youth. After graduating from California State University, Long Beach in 2008 with a BA in English education, she pursued a single subject credential in English from CSULB by student teaching at Downey High School in Downey, CA. She began her teaching career at her alma mater, Bishop Amat, where she taught English 9, English 10 Honors, English 12 Honors, and freshman composition for four years. Melissa also mentored elementary students in creative writing and supplementary language arts. In 2014, she moved to San Diego and continued her career at El Camino High School in Oceanside, CA. In 2016, Melissa earned a master's degree in education with an emphasis in curriculum and instruction from Concordia University, Irvine. Outside of teaching, she enjoys spending time with family and friends, reading, and getting in a good workout.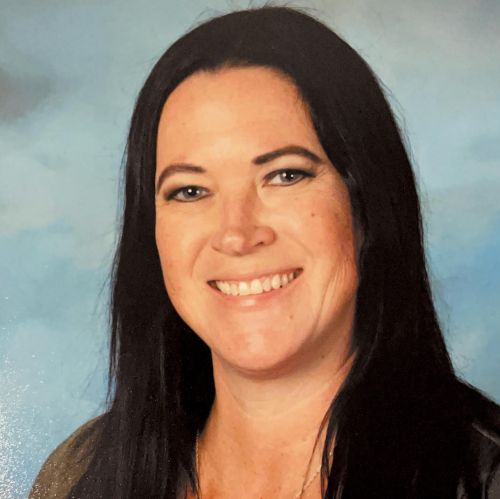 Linda Reardon
Linda is a dedicated educator with over ten years of experience in multiple subject areas. She holds two degrees in education, a bachelor's degree in elementary education from Northern Arizona University and a master's degree in Curriculum and Instruction Technology from Grand Canyon University. She is a history and literature fanatic, and is currently working on her first novel. Linda has also worked as a curriculum writer, with a focus on math and gifted education. She holds certifications in the areas of gifted education, social sciences, and English as a Second Language. Linda is proud of her ability to get to know and understand her students as unique individuals with diverse needs. She enjoys helping students build their confidence and ability in math and language arts. She strives to help students to be motivated, lifelong learners, who pursue their strengths and passions. In her spare time, Linda enjoys hiking, kayaking, reading, writing and walking her dog on the beach!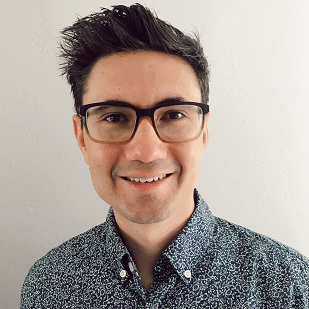 Jack Sanchez
Jack joined AoPS in 2020 as the Academy Language Arts Curriculum Lead and now works as the Associate Product Director. Despite being drawn to math in high school, he completed a BA in philosophy from Arizona State University and an MA in religion from Yale University. Jack taught a variety of philosophy courses at the college level before entering a PhD program in philosophy at Purdue University. During his doctoral program, Jack fell in love with crafting lesson plans that helped students become more creative and analytical thinkers, so he moved to San Diego to teach humanities classes at a private school. Jack now teaches language arts classes at AoPS Academy in San Diego. In his free time, Jack enjoys spending time with his wife and three sons.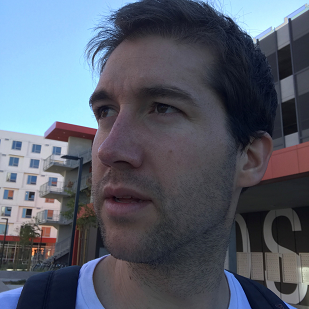 Colin Shanahan
Colin was born and raised in San Diego. He received his bachelor's degree in mathematics from the University of California, Irvine. While attending UCI, Colin was a part of the Anteaters Math Club, where he served as external affairs coordinator. This gave him the opportunity to reach out to guest speakers in the fields of pure mathematics, applied mathematics, and related industry. Since graduation, Colin has been a tutor, a teacher's assistant at UCSD, and an English teacher in South Korea. Colin is a passionate beach goer but also likes to spend his time growing culinary mushrooms.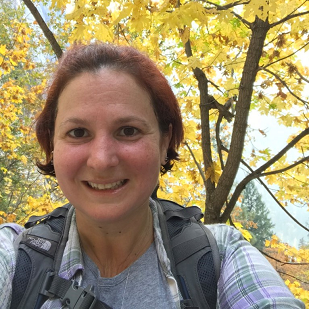 Talena Smith
Talena has enthusiastically returned to San Diego thanks to her Navy husband most recently from the US island territory of Guam. She is originally from Houston, TX and followed in her love of numbers and her parents' career path by majoring in finance at the University of Texas at Austin (Hook 'em, Horns!), eventually earning her Master of Business Administration before deciding that she liked teaching about mathematics more to students than to adults. She became a teacher in 2006 and earned her master's degree in education from UT Arlington in 2014. Talena has taught for several years internationally as well as here in California and is extremely excited to bring her love of mathematics to more students! When she's not in the classroom, you'll find her either being sat on by one of her three cats or out on one of the many hiking trails in East County. Please feel free to ask her for water or snacks if you need it, she always has extra!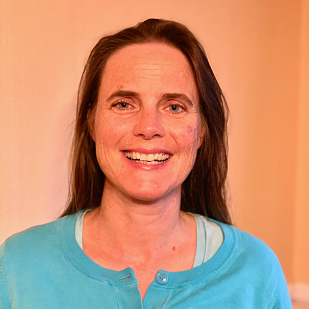 Andrea Steel
Andrea was inspired to teach math by the incredible math teachers that she had as a student growing up in Germany. She moved to San Diego to pursue a master's degree in math at SDSU and has been teaching since 1997—including at UC High School, Mesa College, Grossmont College, and Coleman University. Besides being a realtor, Andrea also works with her husband's seaplane tour business. In her free time, she enjoys volunteering and spending time with her family.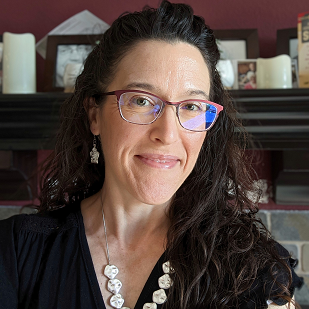 Janelle Terry-Lorenzo
Janelle has experience teaching preschoolers through adults in a variety of settings, and she loves watching the spark of understanding as a new concept or connection clicks for a student. Janelle earned her BA in English with a writing concentration from Wittenberg University in Ohio. She has a lifelong love of math and language arts, and her experience educating her own two children at home has taught her how to approach both subjects with playfulness and curiosity. In addition to teaching language arts and math at AoPS, she edits and designs language arts curricula and facilitates middle school discussion groups as a volunteer for a literacy nonprofit. The child of a Navy parent, Janelle has called San Diego home three times so far, and has lived in six other states in between the times San Diego has called her back.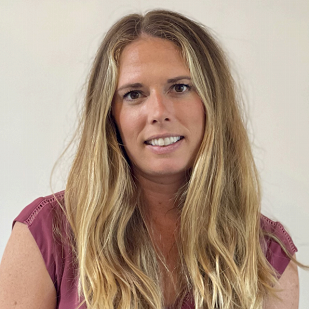 Ellen Wright
Ellen's love of literature prompted her to get her Master of Fine Arts in Creative Writing from New York University. She worked professionally as a journalist before teaching English and received her Bachelors of Arts in Journalism from San Diego State University. In the classroom, she encourages students to read widely and find an author they enjoy. In her free time, she enjoys running and surfing. She recently re-discovered her love of video games, even though she is terrible at them!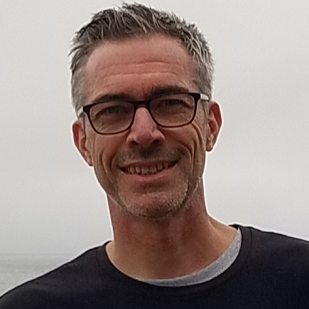 Carson Young
Carson has been teaching English grammar, reading, writing, and conversation to language learners from all around the world since 2004. Since graduating from the University of Nebraska, he has taught at Denver Public Schools, the University of California San Diego, Tsukuba International University in Japan, and has conducted numerous corporate English education courses. Carson finds the English language endlessly fascinating and loves being able to help his students develop their talents to achieve their goals. Carson resides in San Diego, California where he enjoys reading, writing, cooking, and walking.