Need Help?
Have a question about our school?
Click here to
Ask AoPS Academy!
Our Team
Our Founders
Richard Rusczyk
Art of Problem Solving was founded by Richard Rusczyk in 2003 to create interactive educational opportunities for avid math students. Richard is the author or a co-author of 7 AoPS textbooks and a past Director of the USA Mathematical Talent Search. He was a participant in National MATHCOUNTS, a three-time participant in the Math Olympiad Summer Program, and a USA Mathematical Olympiad winner (1989). He received the World Federation of National Mathematics Competitions Paul Erdös Award in 2014. He graduated from Princeton University in 1993, and worked as a bond trader for D.E. Shaw & Company for four years. AoPS marks Richard's return to his vocation - educating motivated students.
Glen Dawson
In 2014, Glen founded a learning center in Morrisville, North Carolina, that two years later became the first AoPS Academy campus. Glen served as the National Director of AoPS Academy until his retirement in 2019. He has experience as a college math professor, statistician, and expert SAS programmer. He has been a professional math tutor for many years, and specializes in training academically-advanced and high-performing math students. Glen is a graduate of Duke University and holds a graduate degree in statistics from Boston University.
David Patrick
Dave joined AoPS in 2004. He is the author or a co-author of 4 AoPS textbooks. Dave earned the sole perfect score on the American High School Mathematics Examination (AHSME) in 1988 and was a USA Mathematical Olympiad winner that year. He attended the Research Science Institute (RSI) in 1987, and the Math Olympiad Summer Program in 1988, where he first met fellow student Richard Rusczyk. He also finished in the top 10 on the Putnam exam in 1991. Dave graduated from Carnegie Mellon in 1992 with a BS in Mathematics/Computer Science and an MS in Mathematics. He went on to earn his Ph.D. in mathematics from MIT in 1997. He was an acting Assistant Professor at the University of Washington from 1997 to 2001. Dave is originally from Western New York and is an alumnus of the SUNY Buffalo Gifted Math Program.
Management Staff
Interested in joining our team? Click here to learn more!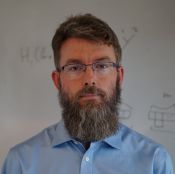 Dr. James Conant - Campus Director
Dr. Conant is the Campus Director for AoPS Academy Carmel Valley. He received his BA in mathematics from Rutgers University in 1995, winning the John Bogart prize as the top graduating math major. He earned his PhD, also in mathematics, from the University of California, San Diego in 2000, and became a postdoctoral associate at Cornell for the next 3 years. He has spent most of his career as a tenured professor at the University of Tennessee, where he has won awards for outstanding research. His work has been published in many internationally recognized high profile journals, including Proceedings of the National Academy of Sciences. He has served multiple times on the Problem Writing Committee for the University of Tennessee High School Math Contest and has graded for the USA Mathematical Olympiad. His true passion is teaching and he enjoys the challenge of developing problem-solving skills in the next generations of young minds.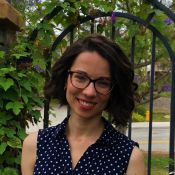 Elizabeth Sweetman - Associate Director
Elizabeth is an Associate Director at AoPS Academy Carmel Valley. She holds an MA in English from the University of Oxford and a BA in English and French from the University of Virginia. Elizabeth is also a certified English language teacher and has taught language and literature from 3rd grade to university-level. She has lived and worked in six countries, including as an EU-funded Marie Curie Research Fellow at the Universities of Muenster and Oxford, conducting literary research in diaspora studies. A published scholar, Elizabeth has also presented her research at more than 10 international conferences. When she is not teaching or writing, Elizabeth works as a cross-cultural facilitator with a higher education non-profit that works with refugees.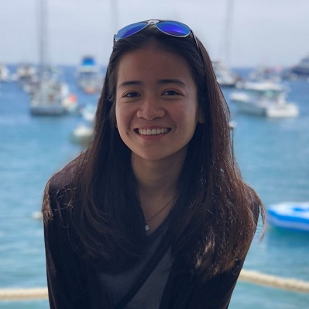 Ivy Chen - Associate Director
Ivy is an Associate Director at AoPS Academy Carmel Valley. She first joined the team in 2017 as a math instructor. Ivy holds an MS in computational science, an MEd in secondary mathematics education, and a BS in mathematics with departmental honors from University of California, San Diego. While pursuing her M.Ed., Ivy was recognized as one of the Robert Noyce Teacher Scholars. While teaching mathematics at AoPS Academy, Ivy especially enjoys building meaningful and long-lasting relationships with her students and their families. One of her favorite things to do is playing indoor hide-and-seek with her dog, Chance (who is named after probability in mathematics).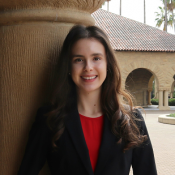 Sophia Furfine - Associate Director Trainee
Sophia graduated from Stanford University with a double major in math (Honors) and classics (Latin focus). Her mathematical research explored computational complexity classes on closed timelike curves, while her classics research involved translating previously untranslated 12th century Latin scrolls. Pedagogically, Sophia crafted a presentation of the Central Limit Theorem proof that has been incorporated into Stanford's probability for computer science majors class website; graded for Stanford's real analysis course requirement for honors math majors; co-led and edited Stanford's Undergraduate Classics Journal for several years; and wrote numerous Junior Classical League contests, including all levels of Latin Reading Comprehension. Outside of math and classics, Sophia combines her interests in writing and science by writing a science fiction novel as a Chappell Lougee Award Recipient. She further pursues her passion for teaching as a RYT200-certified yoga, Pilates, and HIIT instructor.
Instructors
Interested in joining our team? Click here to learn more!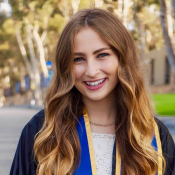 Jessica Allen
Jessica grew up in San Diego and attended Scripps Ranch High. Refusing to leave the beautiful weather, she continued her studies at the University of California, San Diego and earned her BS in Applied Mathematics. She supported herself through college by tutoring students in subjects ranging from algebra to calculus. She strives to inspire student to not only learn how to solve math problems but also understand the reasoning behind them. Her love for mathematics and teaching inspired her to be a professor's assistant; she was responsible for holding weekly discussion sections for lower division math courses. Currently, she is a student herself with aims to earn her master's degree in Data Science by the end of next year. Outside of studying and teaching, she loves to escape the heat by ice skating. She was a figure skating coach for six years and taught groups of 15+ children. A fun fact about her is she LOVES manatees and coffee.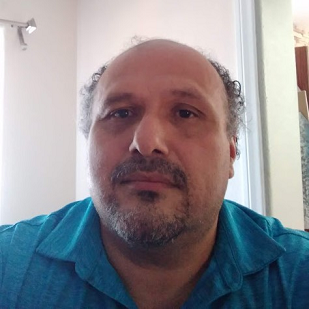 Robert Arreola
Robert is a San Diego native and graduated from Sweetwater High School. He left San Diego to pursue an applied math degree from Harvard College and decided to return to San Diego and become a high school math teacher. He received his teaching credential from San Diego State and taught for 22 years. Having taught everything from basic math to AP Calculus AB and AP Statistics, it was time to change things up. His favorite part about teaching was experiencing the moment when students' eyes lit up from understanding a concept. Aside from teaching math, he enjoys gardening, watching his cacti and succulents grow, and spending time with his dog Lilu.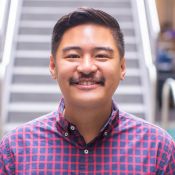 Marco Paulo Aquinde
Marco earned a BS in Microbiology, Immunology, and Molecular Genetics in 2017 from the University of California, Los Angeles. While teaching at AoPS Academy, he is also earning an MEd in Teaching and Learning at the High Tech High Graduate School of Education. He is currently a student teacher at High Tech Middle Chula Vista (HTMCV). In 2018, he served as an Academic Coach at HTMCV, where he worked with students with Individualized Education Programs. When not in the classroom, Marco can be found singing acapella music with his friends, spending time with his family, serving at his church, or watching competitive eating videos on YouTube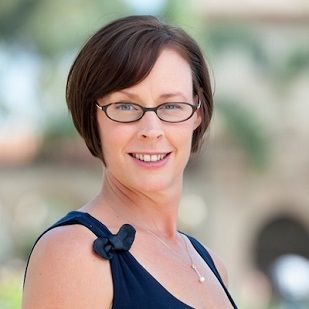 Chandra Beal
Chandra took her love of reading and writing and turned it into a career. After running her own freelance writing and editing business, including publishing three of her own nonfiction books, she earned her master's degree in education, specializing in English as a Second Language. Chandra has taught at Cuyamaca College, University of San Diego, UC San Diego, and many other independent language schools. She also loves helping younger learners develop critical reading skills and find their writing voice. When she's not teaching, she practices yoga, knits socks, and cuddles with her pet rabbit.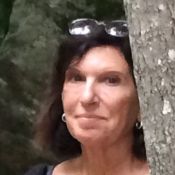 Irene Cullen
Irene holds a BS in psychology and an MEd in instructional leadership, both from National University. Her teaching credentials are in English, social science, and administrative services. She's worked at the Valley Center-Pauma Unified School District for 25 years, having held many different roles during her time there. She has taught English at the elementary-, middle-, and high-school levels, served as the coordinator for the beginning teacher support program and a mentor for beginning teachers, and been a teacher trainer. Irene has also developed materials for the San Diego County Office of Education. Her passions outside the classroom include reading, traveling, and early morning walks with her friends.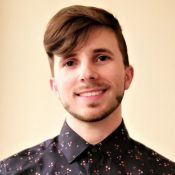 Ethan Davis
Ethan has been teaching math since 2013. He earned his B.S. in Mathematics from Michigan State University in 2015 and M.S. in Economics from UC San Diego in 2017. Ethan is writing high school math curricula, a textbook for math undergraduates, and has published research in the Journal of Statistics and Management Systems. In addition to his classes at AoPS Academy Carmel Valley, Ethan also teaches mathematics and computer science at High Bluff Academy in Rancho Santa Fe and Platt College San Diego. Ethan enjoys spending time with his two golden retrievers, Mister Fibonacci and Miss Ada.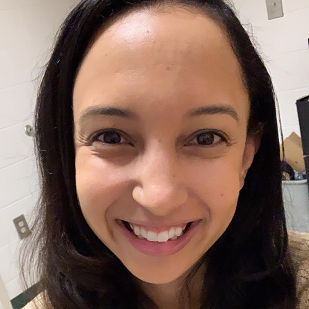 Alyssa Evans
Alyssa grew up in northern California, and migrated to southern California to earn her BA in history at the University of California, Santa Barbara. During her time at UC Santa Barbara she also pursued a minor in education and worked at the university's child care center. Upon graduation Alyssa joined Teach for America and became an English teacher. She has spent the last nine years teaching and coaching new teachers. Alyssa is passionate about helping students find joy and excitement through reading and expressing their voice through their writing. Outside of teaching, Alyssa enjoys taking her two dogs to the park, reading heartwarming books, and going on hikes with her friends and family.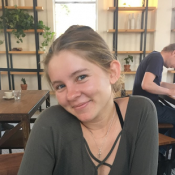 Whitney Featherston
Whitney recently graduated from PLNU where she studied mathematics and computer science; she is continuing her education at PLNU to get her teaching credential, after which she plans to continue teaching in San Diego. She has spent over four years tutoring students of all ages, including refugees who are learning English. Additionally, she had the privilege of working in three different classrooms where she helped kids learn how to read, write, and do math. This past year, she helped develop a four-year curriculum to incorporate ethics into computer science programs across universities. Whitney knew from a young age that she wanted to teach, and working at AoPS is a part of her dreams coming to life! She is passionate about helping all kids realize and rise to their fullest potential.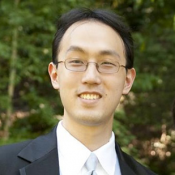 Dr. James Fung
James joined AoPS in 2012. He received a PhD in electrical engineering and computer science from the University of California, Berkeley, where he studied machine learning and linguistics and spent several years as a teaching assistant in engineering math courses. James has been tutoring and teaching math and science since high school. He was a National MATHCOUNTS contestant, qualified for the USAMO each year of high school, and attended the Physics Olympiad Summer Program. In his spare time, he applies math to boardgames, thinks of ballroom dancing as a Markov process, and is a novice kitchen scientist.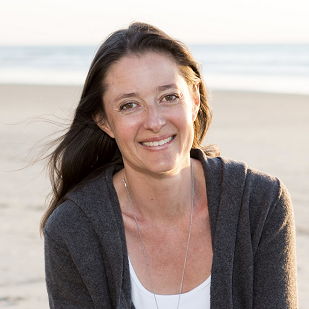 Dr. Julia Garibaldi
Julia earned her PhD in mathematics from the University of California, Los Angeles in 2004 and immediately proceded to a two-year postdoc at The Georgia Institute of Technology. She went on to teach courses at Emory University and Agnes Scott College and coauthored a book aimed at upper-division undergraduates. Her work with elementary-aged students started in 2014, when she ran a small math circle in Los Angeles for third graders. Since moving to San Diego, Julia has volunteered as a coach for the math club at the school that her three kids attend. Her hobbies include rock climbing, biking and solving cryptic crosswords and other word puzzles.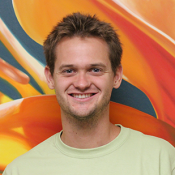 Kyle Guillet
Kyle is the Math Director of AoPS Academy Virtual Campus. In 2009, he earned dual BS degrees in Mathematics and Biology in the Dean's Scholars program at the University of Texas at Austin. After graduating, he joined Teach For America and taught 6th- and 8th-grade math in beautiful Navajo, New Mexico. Kyle joined AoPS full-time in 2012. He is a co-author of the Beast Academy textbooks and a former Regional Director of the AoPS Academy physical campuses. He enjoys dancing poorly, and as a matter of principle will only buy prime rib if the number of ribs is actually prime.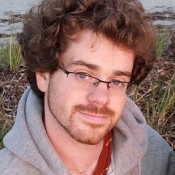 Dr. Aaron Demby Jones
Aaron joined AoPS in 2017. His PhD is in media arts and technology from the University of California, Santa Barbara, focusing on audiovisual representations of mathematics. Before that, he got his master's degree in mathematics at the University of Rochester and a joint bachelor's degree in mathematics and music at Brown University. Aaron has had the pleasure and privilege of teaching the next generation of math superstars for many years at the CTY and HCSSiM summer math programs. Outside of math, he enjoys designing experimental electronic music, playing the piano and percussion, chess, Xiangqi, Go, and badminton.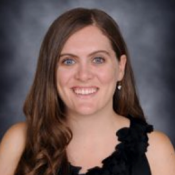 Mary Elizabeth LaCrosse
Mary Elizabeth holds an M.A. in Reading Instruction with an emphasis in Childhood and Adolescent Literacy from Loyola Marymount University and a B.A. in Elementary Education from The Catholic University of America in Washington, D.C. She also holds a California Multiple Subject Teaching Credential. She is the third grade teacher at Good Shepherd Catholic School in Mira Mesa and serves on a team of teacher leaders at the Diocese of San Diego Office for Schools. She loves literacy and is passionate about fostering a love for reading and writing within each of her students! Mary Elizabeth is a native San Diegan and when she is not teaching, she enjoys exploring all that San Diego has to offer, spending time with family and friends, and reading a good book.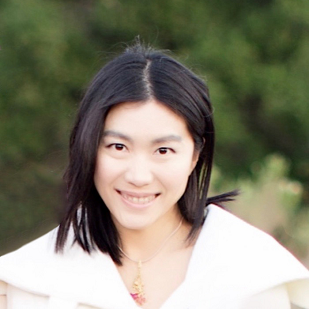 Suet Man Lee
Snow began her teaching career as a ballet instructor at the Jean M Wong School of Ballet in Hong Kong, before earning her undergraduate degree in statistics at Canada's University of Calgary. Before moving to San Diego, she worked as a grade 12 math teacher, preparing students for Alberta's Mathematics Diploma Exam. In 2015, Snow began her tenure as the MATHCOUNTS coach at Carmel Valley Middle School. In 2016–2017, her CVMS team earned first place across the county, the state, and the nation—from San Diego Math Field Day, to Southern California State MATHCOUNTS, 8th Grade Math League, and the Fall Startup Event. Three of her students also achieved perfect scores on the AMC 8. Outside the classroom, Snow loves to make hot pot for her two boys.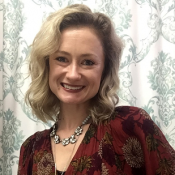 Lindsey Leigh
As an educator, Lindsey draws on her love for language, art, and performance. She currently teaches writing at UC Irvine and serves as Fine Arts liaison and Writing Specialist at the UCI Writing Center. She formerly taught English Composition at the University of Oklahoma, her alma mater, where she earned her MFA in Fine Art in 2013 and BA in Professional Writing in 2009. Her eclectic achievements include a starring role in a UCI dance-theater production of Charlotte Perkins Gillman's short story "The Yellow Wallpaper," a recent Phi Beta Kappa member achievement award, and multiple academic publications on creative approaches to teaching writing. In her spare time, Lindsey writes children's stories, practices yoga, cuddles with her kitties, and collects tiny cute pinecones.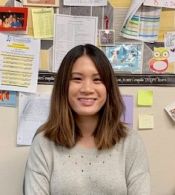 Melissa Rabaya Lim
Melissa has been teaching English for ten years and continues to grow as an instructor with each student she encounters. She earned a BA in English education and a single-subject teaching credential from California State University Long Beach, as well as a Master's in education from Concordia University, Irvine. Melissa has offered creative writing classes for elementary school students and spends the school year teaching at Oceanside's El Camino High School. She is excited to be teaching at AoPS Academy this summer! Outside the classroom, Melissa is working on hiking all five of San Diego's peaks in 2019.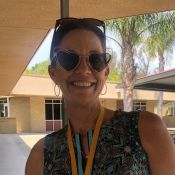 Amie Macbeth
Amie grew up in Santa Ynez, CA and moved to San Diego as an undergrad. She earned her BA in English from San Diego State University and her teaching credential in Colorado where she lived until her first child was born. Amie moved back to San Diego 10 years ago to pursue her love of writing and now holds an MFA in Poetry from SDSU. In her 20 years of education, she has taught special education, college preparation, and everything in between at both middle and high school levels. She has helped develop curriculum so that students of all abilities have the opportunity to learn. She loves education and loves helping students stretch themselves and their thinking. She is currently an Administrator for Poway Unified School District and spends all of her free time watching her daughters play lacrosse on fields all over America.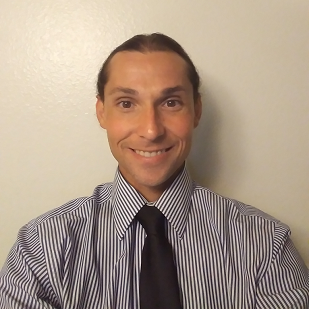 Robert Martinez
Robert holds a BA in literature and writing from the University of California, San Diego, where he created and taught his very own creative writing workshop class for undergraduates. He then forged ahead into the technical writing and the software industry, developing his programming, computer, and ping-pong skills. After almost four years in front of a screen, he turned his love of fitness into an amateur bodybuilding journey, as well as a career as a personal trainer. He also holds an MA in English from San Diego State University (where he taught undergraduate academic writing and served as an editor for the school's student fiction publication) and is pursuing a California teaching credential. He enjoys, reading, writing, music, performing guitar, playing games, cooking, trying to learn Japanese, watching films, surfing, and working on his nerd culture website, podcast, media blog, and YouTube channel.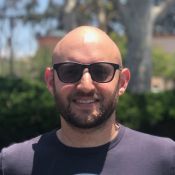 Daniel Minsky
Daniel Minsky is an adjunct math professor at San Diego Mesa College and has also taught courses at several area high schools. He earned his BA in math at Columbia University and is currently working on his PhD in math at UC San Diego, where he researches quantum computing. In high school, he got to attend the PROMYS math research program for two summers; in college, he was a high scorer on his school's Putnam team. Daniel is also fluent in Russian, and enjoys playing Scrabble and table tennis.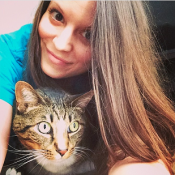 Tasha Moyer
In 2009, Tasha graduated with a math degree from Arizona State, where Barack Obama gave her commencement address. After college, she joined Teach For America and taught Algebra I and Algebra Readiness for two years at Willow Glen High School in San Jose, CA. She then moved to Oakland, CA to teach Precalc and AP Calc at KIPP King Collegiate High School. At King, she also served as Math Department Chair. In 2014, Tasha joined AoPS, where she has worn many hats. Now, she could not be more excited to be back in the classroom. In her spare time, Tasha enjoys exploring San Diego with her friends, running and doing yoga by the beach, and cuddling with her adorable cat Eli.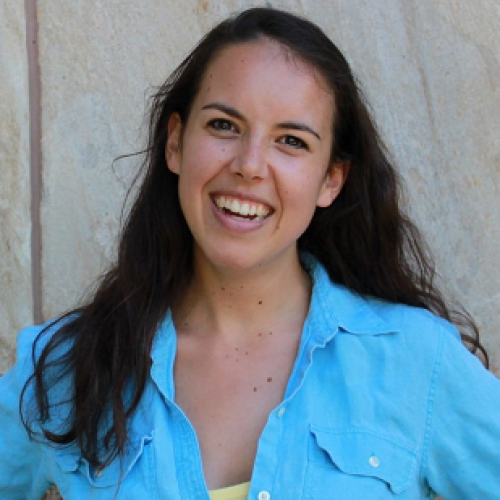 Katherine Neipris
Katie is a literature PhD candidate and humanities instructor at UC San Diego. Her academic interests include sad Victorian novels, gender studies, children's literature, and the history of baseball. She earned her BA in English at UCLA. Katie has taught SAT/ ACT prep, reading, writing, history, and Spanish to grades 5-16 for the past six years. She studied literature at Oxford in 2012 and writing at Cambridge in 2015. She loves working with gifted learners and spreading the gospel of books! A published author, Katie enjoys creative writing, traveling, SCUBA diving, hiking, playing tennis and softball, and watching The Lord of the Rings (extended edition) with her kittens Merry and Pippin.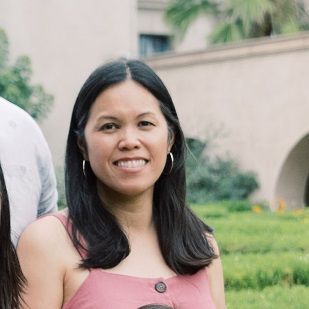 Mariebelle Oliva
Language arts instructor Mariebelle believes that words are a powerful way to impact the world and learn about others. She has worked with all levels of elementary student in her 20+ year career in education. Mariebelle holds a Bachelor's in liberal studies and Master's in education from Loyola Marymount University and enjoys guiding students as they hone their intellects and develop into thoughtful, creative writers. A San Diego native, Mariebelle loves spending time with her family, crafting or sewing, and relaxing.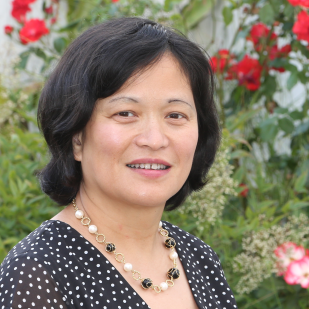 Wei Paxson
Wei's interest in math was sparked in her youth when she won many regional math competitions. Now she loves showing young learners how beautiful the subject can be. She holds a Bachelor's degree in electrical engineering from Shanghai Jiao Tong University and an MS from Michigan Technological University, and has worked in hardware/software development and testing for more than a decade. Wei has been a math team coach at both the elementary and middle school level, in addition to coaching First Lego League and First Tech Challenge. She enjoys music, playing bridge, and spending time with her two sons.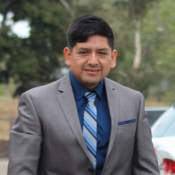 Kerson Perez
Kerson earned a Master's degree in applied mathematics from San Diego State University. He is currently working on a second Masters degree in data science. He got his bachelor's degree in mathematics from the University of Illinois. Prior to that he was awarded a certificate in advanced electronics weapon systems from the Naval School in Pensacola Florida during his military career. He currently teaches math, statistics, and physics at Southwestern college, SDSU, and PIMA medical institute in San Diego. He has taught students of all ages and backgrounds. In his free time, he enjoys teaching his 8-year-old daughter math and robotics. He also loves traveling and trying new food.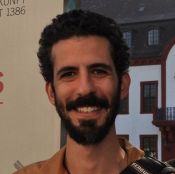 Dr. Rudolph Perkins
Rudy obtained his BA in mathematics from the University of California, San Diego, where he was awarded the Dean of Sciences Undergraduate Award for Excellence. He also holds a PhD in mathematics from The Ohio State University, where he won a Presidential Fellowship from the Graduate School for his doctoral research. He has pursued math research internationally, first in France at the Institut Camille Jordan, and then in Germany at the University of Heidelberg, where he was an Alexander von Humboldt Foundation Fellow. Rudy loves teaching students of all ages to enjoy the mathematical process as they learn to solve challenging problems. Outside of math, Rudy is crazy about his wife and two kids, San Diego-style Mexican food, cold-brew coffee, and enjoying the sun on his skateboard.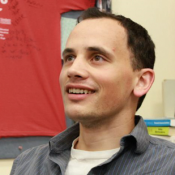 Dr. Noah Prince
Noah Prince joined AoPS in 2016 after teaching math and coaching Quiz Bowl at the Illinois Mathematics and Science Academy. Noah earned his PhD from the University of Illinois in 2008, having done research in graph theory. He also earned his BS in math from U of I in 2004. He has taught both graduate math classes and enrichment camps for mathematically-interested middle schoolers. He likes proofs that involve mathematical induction, and his favorite proof (of the Erdos-Ginzburg-Ziv Theorem) uses two inductions in its base case. When not doing math, he plays with his three kids, reads novels, and eats lots of hummus.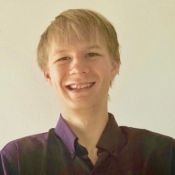 Evan Pruitt
Evan is a math instructor at AoPS Academy Carmel Valley. He earned a BS in chemical engineering and a minor in physics at the University of Colorado at Boulder, where he worked as a tutor and discovered his passion for teaching. He has since taught math, science, robotics, and engineering at independent schools in San Diego, including The Bishop's School. Outside of the classroom, Evan enjoys oil painting and building drones.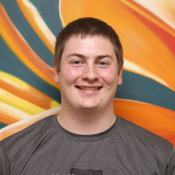 Mark Richard
Mark develops curriculum materials at AoPS Headquarters. Mark graduated from the University of Minnesota with a degree in mathematics, doing a senior thesis involving physics and probability. He is also passionate about mathematics history. When he isn't watching videos about the Turing-completeness of PowerPoint, you can find him playing guitar, piano or percussion, or writing code to simulate games. He is an avid baseball player and fan and also learned how to play squash in college. He does a podcast with his friends and owns 7 harmonicas. He is excited to join AoPS full time now that he is done with school!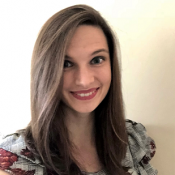 Maggie Roby
Maggie creates Language Arts Curriculum at AoPS. A proud graduate of The Ohio State University, Maggie joined the Japan Exchange and Teaching (JET) Program in 2013, and moved to Saitama Prefecture to teach high school English. She returned to the US to pursue a graduate degree at the University of Pittsburgh, where her research interests in children's and young adult media helped her to design unique course components for her undergraduate writing classes. After earning her MA in English, Maggie spent a year as a middle school language arts teacher, learning many important things from her students: patience, adaptability, and—most importantly—how to dab. She has a strong belief that kids are capable of way more than they're often given credit for and she can't wait to use her love of stories and language to help students learn to think creatively.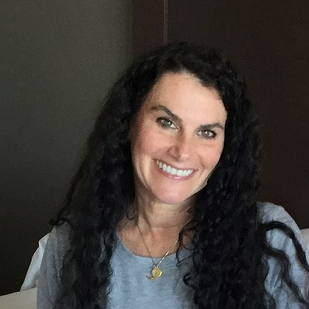 Shelly Ruderman
Shelly joined AoPS in 2017. She received her Bachelor's in math at San Diego State University and her Master's at DePaul University. She has been teaching in the San Diego area for the past six years. She has taught math from elementary school to the community college level. She is currently working at several different community colleges. She is also looking forward to teaching students that are at the same level as her son!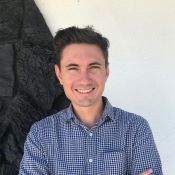 John (Jack) Sanchez
Jack received a BA in philosophy from Arizona State University and an MA in religion from Yale University, where he was awarded a Mary Cady Tew Prize for distinction in philosophy, ethics, and literature. He completed much of the coursework for a philosophy PhD at Purdue University before moving to San Diego to teach middle and high school humanities courses at a San Diego private school. When he is not teaching, Jack can be found enjoying time with his wife and two sons.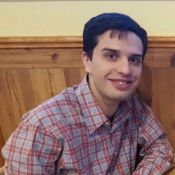 Dr. Khashayar Sartipi
Khashayar loves watching his students figure out the mysteries of math! He grew up in Iran, where he won silver and gold medals in the Iranian National Math Olympiad. He then went to Sharif University of Technology to earn a BS in math before moving to the United States, where he completed his PhD in math at the University of Illinois at Chicago. Outside the classroom, Khashayar enjoys cycling, hiking, and watching movies.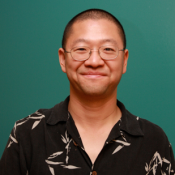 Naoki Sato
Naoki joined AoPS in 2005 after a successful career in investment banking. He won first place in the 1993 Canadian Mathematical Olympiad, and represented Canada at the 1992 and 1993 International Mathematical Olympiads, winning a bronze and silver medal, respectively. He also served as deputy leader for the Canadian IMO team in 1997, 2002, and 2006. A native of Toronto, Canada, Naoki earned a Bachelor's in mathematics from the University of Toronto, and a Master's in mathematics from Yale University. His interests include cycling and wine tasting.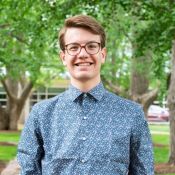 Ryan Schneider
Ryan has been teaching and tutoring math since high school and is currently a PhD student in math at the University of California, San Diego. He loves helping his students make connections between the topics they're learning and is passionate about making the field of math more accessible and inclusive. Ryan grew up in the Chicago suburbs and earned his BA in math from Washington University in St. Louis. When he isn't teaching, Ryan enjoys seeing musicals and exploring coffee shops.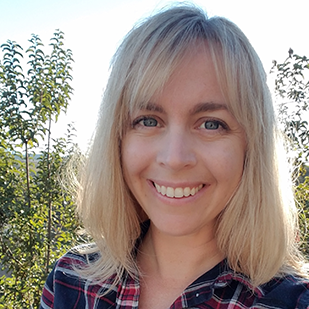 Melissa Schulz
Melissa holds an MA in English from UC San Diego and a BA in comparative literature from UC Irvine (where she studied abroad in Sweden, learning the delicate arts of eating crackers the size of LP records and pronouncing words with the letter å). At UCSD, she was a writing instructor in Eleanor Roosevelt College's Making of the Modern World program. For the past decade, she has worked as a teacher and private tutor in San Diego, specializing in reading and writing instruction for gifted students. In her free time, Melissa enjoys practicing Spanish, playing the piano, and catering to the whims of her cats.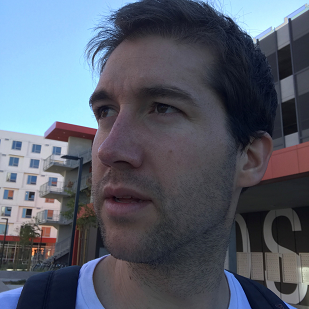 Colin Shanahan
Colin was born and raised in San Diego. He received his bachelor's degree in mathematics from the University of California, Irvine. While attending UCI, Colin was a part of the Anteaters Math Club, where he served as external affairs coordinator. This gave him the opportunity to reach out to guest speakers in the fields of pure mathematics, applied mathematics, and related industry. Since graduation, Colin has been a tutor, a teacher's assistant at UCSD, and an English teacher in South Korea. Colin is a passionate beach goer but also likes to spend his time growing culinary mushrooms.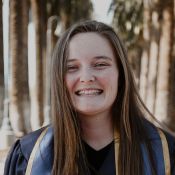 Haley Smith
Haley loves math and teaching. She tutored and worked as a teaching assistant at California Baptist University in Riverside, where she earned her BS in chemical engineering. Haley also had the privilege of learning from amazing math teachers when she was in high school. She's proud to be paying that forward to a new generation of students as an instructor at AoPS Academy! Hayley also works as a laboratory technician at a local San Diego company. Outside work, she enjoys playing soccer, snowboarding, camping, and hiking.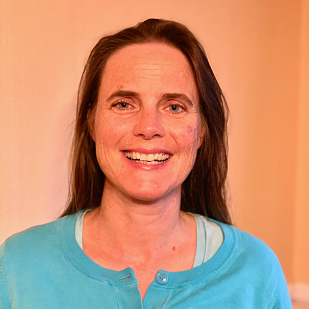 Andrea Steel
Andrea was inspired to teach math by the incredible math teachers that she had as a student growing up in Germany. She moved to San Diego to pursue a Master's in math at SDSU and has been teaching since 1997—including at UC High School, Mesa College, Grossmont College, and Coleman University. Besides being a Realtor, Andrea also works with her husband's seaplane tour business. In her free time, she enjoys volunteering and spending time with her family.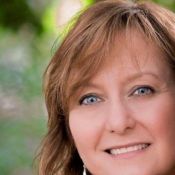 Tina Tai
Tina has been teaching and tutoring elementary and middle school kids for over 20 years and especially loves working with younger students. She believes that learning should never be boring and loves seeing her students discussing, analyzing, and sometimes laughing their way through lessons. Tina enjoys a good math mystery almost as much as a literary one, and in her class, you're as likely to study a classic work of literature as you are to hone the life story of your very own number two pencil. When Tina's not teaching, you can find her enjoying the California sun with her husband, two dogs, and three children.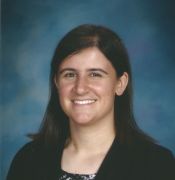 Amanda Turk
Amanda joined Art of Problem Solving Academy in 2019 after six years of classroom teaching. As a teacher, she launched a flaghsip engineering academy and a Physics First initiative, and developed curriculum for thirteen different physics and engineering courses. In addition to holding a BA in physics education and a teaching credential, Amanda has a BS in Mechanical Engineering from MIT and worked as a mechanical design engineer before becoming a teacher. She loves empowering students to view the world through the lens of physics, to learn from authentic laboratory experiments, and to apply physics to design cool things! Amanda also enjoys reading, history, and strategy board games. She is an avid theater-goer, hiker, rock climber, and backpacker.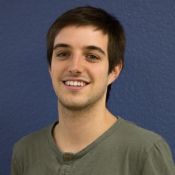 Deven Ware
Deven joined AoPS in 2014. During this same year he earned both his Bachelor's and Master's degrees in mathematics from UCLA. While there, he led the Intermediate Circle at the Los Angeles Math Circle and played with electron lasers for fun. Outside of school, he attended MathPath twice as a counselor and attended the UCLA Logic Summer School as a student. In his free time, Deven enjoys solving logic puzzles and pondering about interesting math problems. He also acknowledges the concerning fact that in this bio he has claimed attending school as one of his outside-of-school activities.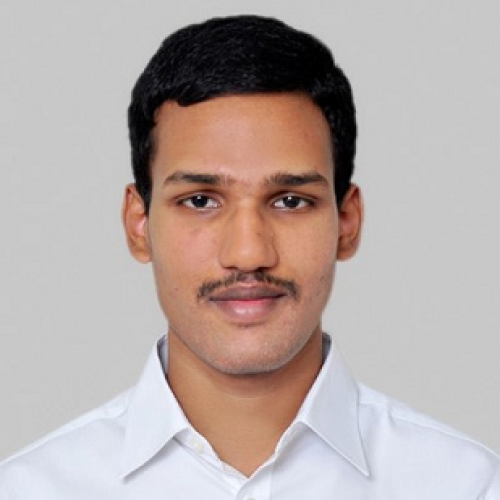 Varun Yalamanchi
Varun graduated from Carnegie Mellon University with a master's degree in mechanical engineering. He has won several olympiads (including representing his district in the International Mathematics Olympiad qualifier) during his high school years. He also represented his school at various competitions. Varun takes joy in helping budding students grow their skills. He has a passion for math and science and has been teaching both since 2016. He has also served as a teaching assistant during his graduate studies at CMU. During his free time he loves to play tennis and watch movies.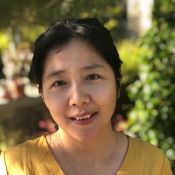 Jing Yang
Jing has taught math to middle and high school students in San Diego as well as Phoenix, Arizona. She developed her love for math as an elementary school student, when she was lucky to have amazing math teachers! She holds a BA in economics and a Master's in education from Arizona State University and is credentialed to teach math and Chinese. In her spare time, Jing enjoys badminton, Zumba, and watching TV.